The dashboard lights in your Subaru are one of the most helpful tools because they alert you when certain features in your vehicle are being used and when service needed. However, these symbols are only helpful if you understand what they mean.
Unfortunately, not all drivers can decode these lights, but Bill Rapp Subaru is working to change that with our Subaru dashboard light guides.
Subaru Dashboard Warning Lights vs. Indicator Lights
Subaru Outback Dashboard Light Guide
Subaru Forester Dashboard Light Guide 
Subaru Crosstrek Dashboard Light Guide
Subaru Impreza Dashboard Light Guide
Subaru Legacy Dashboard Light Guide
Subaru BRZ Dashboard Light Guide

Subaru Dashboard Lights
Subaru dashboard lights come in a variety of shapes and colors, and they all mean something different. Though helpful, it's hard to determine what each light indicates, especially when there are so many. However, all of that is changing with Subaru dashboard light guides from Bill Rapp Subaru.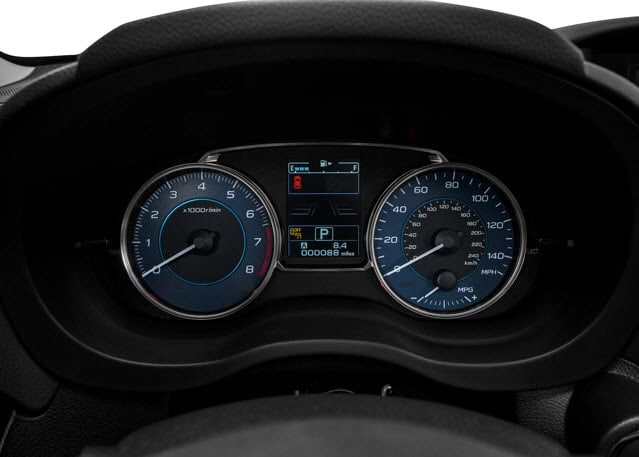 We like to think of these as in-depth translators to help you understand the overall condition of your vehicle. They feature a list of important dashboard lights for every model in our Subaru showroom as well as the definition for each light. With these, it's easier to figure out how your vehicle is performing. Best of all, they provide a step-by-step guide on how to diagnose and deactivate illuminated dashboard lights.
Indicator vs. Warning Lights
Each Subaru vehicle comes with indicator and warning lights. Indicator lights are usually yellow and indicate when there's a performance feature turned on while driving your Subaru. These lights are usually nothing to worry about, just a friendly reminder that specific features in your Subaru are in use.
However, warning lights indicate that your Subaru vehicle needs maintenance and you should look into the problem right away. These warning lights could range from engine failure to a transmission fluid leak and shouldn't be taken lightly.
Understanding Subaru Dashboard Lights
To learn more about your Subaru dashboard lights, click on your specific vehicle now!
If you're having trouble finding the guide you need, don't worry. Just take your vehicle in Bill Rapp Subaru in Syracuse, NY. We'll help you understand exactly what caused a specific dashboard light to activate and provide the service your car needs to keep running like new.
Liverpool and Oneida drivers interested in learning more about their vehicle's dashboard lights or who need a diagnosis, contact Bill Rapp Subaru to schedule a service appointment today!