The 2022 Subaru Love Promise Community Commitment Award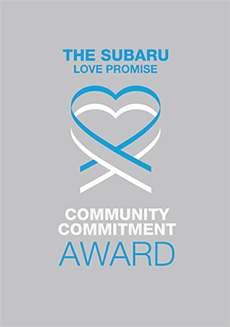 We've been nationally recognized for our dedication to our community and the Subaru Love Promise.
We're honored to receive the 2022 Subaru Love Promise Community Commitment Award. This award nationally recognizes Subaru retailers who are making the world a better place while demonstrating an outstanding commitment to supporting passions and causes in local communities. These efforts are focused in important areas such as the environment, community, health, education, and pets.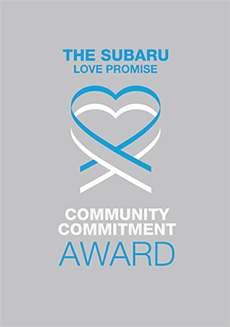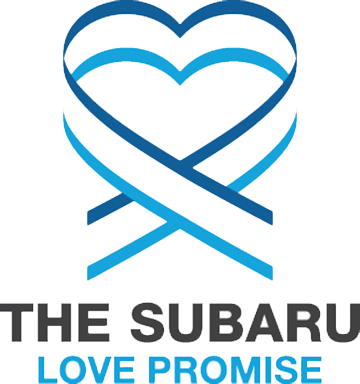 What is the Subaru Love Promise?
Subaru and our retailers believe in making the world a better place and the Subaru Love Promise is our vision of respecting all people. This is our commitment to show love and respect to our customers and to work to make a positive impact in the world.
How is Bill Rapp Subaru dedicated locally to the Love Promise?
Our Love Promise can be seen in various partnerships with local charities and non-profits. We're grateful for the opportunity, not only to be a part of our Central New York community, but to serve it as well.
CNY SPCA, Wanderers' Rest
Learning Disabilities of CNY
Jim & Juli Boeheim Foundation, Clear Path for Veterans, Food Bank of CNY, Make-A-Wish of CNY, Air 1 Foundation
National Kidney Foundation, Crouse Health Foundation
Love Promise Stories from Bill Rapp Subaru
Subaru and Bill Rapp Subaru believe in making a positive impact on the communities in which we live and work. We uphold that belief through our Love Promise Community Commitment. Every month, we select inspiring stories from customers and partners from around our area who strive to support our collective commitment and feature them here
CNY SPCA partners with Bill Rapp Superstore to match 66 animals with their forever families - Shannon G
Central New York SPCA and Bill Rapp Superstore partnered to host an adoption event throughout the entire month of October 2022. The staff at Bill Rapp generously opened up their store to host a special day for all animal lovers, "Subaru Loves Pets!" This campaign was a success, matching 66 animals with their forever families in October. The on-site adoption event on October 17, 2022, was filled with laughter and belly rubs. CNY SPCA Volunteer Coordinator, Donna, and Event Coordinator, Shannon, brought Bella, an eight-year-old Bulldog, who won over hearts in the store and on social media. One gentleman ran over to Bill Rapp Superstore on his lunch break after seeing the post about Bella on Facebook. Just a couple of weeks later, he ended up adopting another dog from the shelter. Another gentleman saw the social media post and faxed an application for Bella to the shelter the same day. Bella generated so much buzz that she received several adoption applications within a 72 hours timeframe. Bella was enjoying snacks and ear scratches in her new home by the end of the following week. CNY SPCA planned to bring another dog from the shelter, Ziggy, the longest resident of the shelter, but a serendipitous twist of fate matched Ziggy with his forever home that morning. Ziggy's foster family decided to adopt him the morning of the event. This volunteer generously and lovingly welcomed Ziggy, our underdog of the shelter, as he is deaf and has chronic skin allergies. He was originally brought in as a stray on September 29, 2019. He was adopted out on June 3, 2020, and was returned to the shelter on October 28, 2021, through no fault of his own. His foster family worked hard with him to teach him hand signals and how to interact with other dogs. Ziggy has been featured in our local newspaper as the pet of the week, and multiple times on several social media platforms as the pet of the day. He was even invited to participate in the Syracuse Mets Dog Calendar Photoshoot and will be featured as the Dog of the Month in March 2023! When it came time to bring Ziggy to the on-site event, his foster family knew this event would surely match him with his forever family. The morning of the event, we received a call that Ziggy would not be attending the event as planned because his foster family decided to become his forever family. He was finally going home on October 19, 2022. Thanks to the support of Subaru, Bill Rapp Superstore, our amazing fostering program, and the sweetest dog, Ziggy was leaving the shelter, for good this time! The Subaru campaign matched several animals with their new families but helping Ziggy find his home is the true magic behind this event. We had the pleasure of receiving a pupdate from Ziggy's new family. "I met Ziggy back in 2019, shortly after I started volunteering at CNY SPCA. Over the period of the last couple of years, I have seen him get adopted and then returned at no fault of his own. During his stay at the shelter, Ziggy and I made a connection. I took him to training, on outings, and worked with him on sign language communication. Recently, we had to let go of one of our pups, Oscar, due to illness. Shortly after, we decided to foster Ziggy, so that he can have less of a stressful environment. Little did we know that this adorable pup would wiggle his way into our hearts and become a permanent member of our family. He is a silly, playful pup, who loves to chase a ball, play tug, chew on a bone, go on "sniffaris," go on car rides while sticking his head out the window, and of course, receiving belly rubs. Thank you to all who contributed to his welfare and care while he was at the shelter." Through our partnership with Bill Rapp Superstore and Subaru, we helped 66 animals find their perfect, loving home. Thanks to Krystal and Rebecca from Bill Rapp Superstore, for their hard work and dedication throughout October, we were able to host another popular and heartwarming adoption campaign.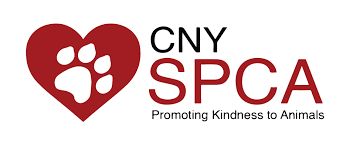 ---
Blanket Donation to Upstate Cancer Center - Megan B
In partnership for the 7th consecutive year with the Leukemia and Lymphoma Society, Subaru and 616 Subaru retailers will deliver warm blankets, arts and crafts kits, and handwritten messages of hope to patients bravely fighting cancer. To let patients and families know we care, Subaru customers write hundreds of thousands of messages of hope in-store to accompany the blankets and brighten patients' lives—sharing love and warmth with those who need it most, when they need it most. Patients battling blood cancer are in the fight of their lives. Every three minutes in the U.S. a new person joins those diagnosed with leukemia, lymphoma or myeloma. The recovery is long and often leaves patients feeling weak, cold and isolated. The donation of blankets, arts and crafts kits, and messages of encouragement from Subaru is intended to provide hope and warmth, as well as show support for blood cancer patients nationwide. By the end of the year, Subaru and its retailers will have delivered more than 230,000 blankets and thousands of messages of hope directly to patients. About The Leukemia & Lymphoma Society The Leukemia & Lymphoma Society® (LLS) is the global leader in the fight against blood cancer. The LLS mission: Cure leukemia, lymphoma, Hodgkin's disease and myeloma, and improve the quality of life of patients and their families. LLS funds lifesaving blood cancer research around the world, provides free information and support services, and is the voice for all blood cancer patients seeking access to quality, affordable, coordinated care. Founded in 1949 and headquartered in Rye Brook, NY, LLS has regions throughout the United States and Canada. To learn more, visit www.LLS.org. Patients should contact the Information Resource Center at (800) 955-4572, Monday through Friday, 9 a.m. to 9 p.m. ET.

---
Bill and Jennifer Kirchoff's Story of Gratitude…. - Jennifer K
Bill Rapp Subaru's community outreach and support of David's Refuge is truly transforming the lives of families with special needs. Most understand the maxim of "You are only as healthy and happy as your least happy and healthy child." But what if one's children struggle significantly and are rarely, (or even ever) happy and healthy? As a married couple of 32 years, 31 of those years have been involved in the care of our two children, now grown but still in significant need of our care and time. Our daughter, now 30 and married, struggles with Autism, even as she is a Special Education teacher who triumphed over Epilepsy, SVT (a heart condition) auto-immune issues and learning struggles. Our son, now 25 and still needing to live at home with us, was diagnosed with Kawasaki Disease, which can be life-threatening at age 2. At age 7 he was diagnosed with Asperger's (now identified as High Functioning Autism), Anxiety, Depression, and Obsessive Compulsive Disorder. His perseverance is remarkable, yet mental health struggles have only grown for him since graduating high school and college, and we still have to be his care to this very day. Naturally, care has to be divided by commitment to our careers, the rest of our family, and other community obligations. In the midst of all these commitments to our children and others, ironically, is an immense feeling of isolation and, at times, hopelessness, as we can wonder if what we do matters and will yield any future success and happiness for our children. Bill Rapp Subaru, through David's Refuge, helped us realize that we were not alone and offered us first a network of support and then respite weekends which allowed us to learn, for the first time, that self-care is not selfish! As we began to heal through respite weekends and other events made possible by the generous support of Bill Rapp, we were able to transform our fatigue, loneliness, and knowledge of navigating the medical system to sources of strength now for other families and have become hosts and active volunteers in David's Refuge. It takes a village to successfully raise a child and a village is only strong if ALL in the village support each other. We are grateful for the generous support of Bill Rapp to help us continue to sustain our and our son's health, even as we now grow in supporting others through building this wonderful network of amazing caregivers who transform the lives of their struggling children every day.
---
Amazing community impact - Sonia M
Bill Rapp does more than just sell cars- they have helped support the community this year in so many ways from David's Refuge to the CNY SPCA. They are truly great and care about others. Thank you Bill Rapp Subaru for supporting the community.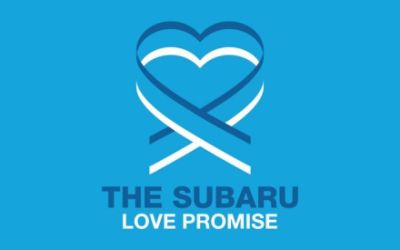 ---
Bill Rapp Subaru Gives Community to Caregivers! - Christine C
David Refuge is an organization that helps and looks out for the caregivers especially me – a woman who was ready to give up on her kids. Their community allowed me to connect with other caregivers and create a circle of friends and advocates to help me through my journey. I have 2 children with autism and other disabilities and find myself crying a lot, wondering if I am the right mother for them. Because of these programs, and the great people at Bill Rapp Subaru, I've gone on respite weekends to relax and connect with other caregivers. I have gone out on dates with my husband to rekindle our marriage and I've also been on a wellness retreat to learn how to properly care for my health. I appreciate the team at Bill Rapp Subaru and all their customers for showing me that I matter and that I'm truly NOT alone - Mostly, for being a family, before I met my husband, when I was alone and needed it most. Thank You, Anny Henry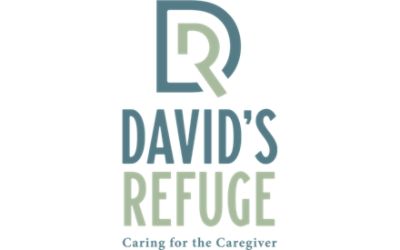 ---
Professional, Caring and Understanding - Dee S
Bill Rapp Subaru truly did go above and beyond on the day the CNY SPCA visited with our adoptable dog for the "Subaru Loves Pets" day.Over the past 4 months, the CNY SPCA has lost 5 key kennel staff and although we are hiring, we weren't getting applicants. In addition, our volunteers are down as well. Many of them work during the week and are only available on weekends. Our visit day was Tuesday October 26th. The week before, there was a COVID exposure at the shelter and a couple of staff members with direct contact were on quarantine, on top of the 5 we lost. We called the Friday before and apologized because we just could not spare any staff members, and we had no volunteers available to go. \ On the Monday before we had one person step up, and Bill Rapp Subaru was gracious enough to put the marketing back up and allow to come with one of our adoptable dogs on October 26th. They have been an amazing supporter of the CNY SPCA over the past few years, and we cannot express our appreciation enough. Our dog Ko, had an amazing day out, and thoroughly enjoyed exploring the cars.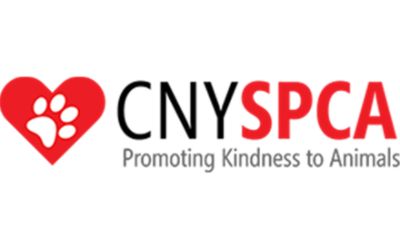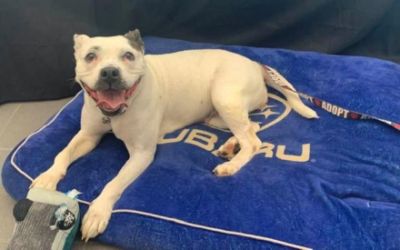 ---
Subaru Share the Love - Deborah H
The work David's Refuge does has impacted our community in a big way. Providing programs for Caregivers to meet other caregivers, respite weekends for caregivers to reconnect with themselves and loved ones. When I heard that Bill Rapp Subaru had chosen David's Refuge for a second year in a row for hometown charity I was thrilled and will continue to refer friends and family back to Bill Rapp Subaru. Thank you for having a massive impact on our community. Change cannot happen without the generosity of those around us.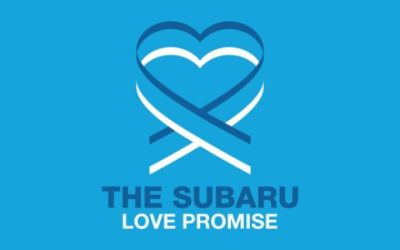 ---
Bill Rapp SUBARU Cares for families like mine - Amanda H
My name is Amanda Huey. Parenting is the most rewarding and difficult job that I've had. And I've worked in restaurants, landscaping, and currently healthcare. I could never have prepared for the special needs parenting journey... it's a 24/7 job that has a lot of challenges and that I can truly say I'm grateful for. It has made me into who I am. Bill Rapp continues to support David's Refuge and as a parent that has benefitted from respite, community and many other programs, I want to say thank you! By supporting David's Refuge, you remind me that I'm not alone in this!"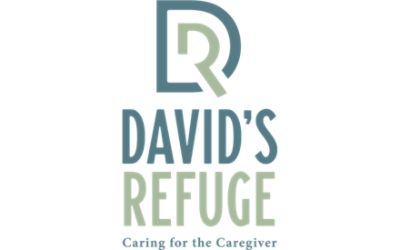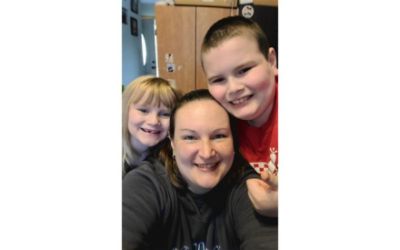 ---
Bill Rapp SUBARU Cares for the Coleman Family - Christine C
Meet Stanley and Clarise Coleman. They were college sweethearts, and are God loving parents of Chase, a wonderful teenager diagnosed with autism. Advocating for special needs children and caregivers brings joy to them both as they each continuously learn how to best teach their own child to navigate the world. Clarise also supports the caregiver community as the director of a local nonprofit called Show Them How Smart You Are. As a family, the majority of their spare time is spent doing what Chase loves most: watching lots of movies involving SpongeBob, Marvel characters, humor, and animals. When asked what the Bill Rapp partnership with David's Refuge means to her, Clarise shared, "It means the world! All special needs parents need to know about David's Refuge. They need to know how special and supported they are. That's exactly what this partnership does. It shines a light on the David's Refuge community and programs." She went on to say "David's Refuge means quality self-care. The thing that I don't usually do for myself. I know every appointment for my son, my husband, my mom even - But I'm not taking care of me. So on the days I'm feeling so down, so low, feeling like I can't do this anymore, David's Refuge reminds me that they love me. That there's a community that loves me, and most importantly God loves me. Thank you to the whole team at Bill Rapp Subaru for reminding us, and so many others like us, that you care. It means so much!"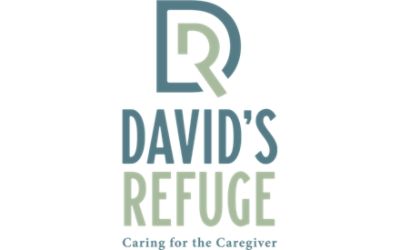 ---
Bill Rapp Subaru Loves Caring For The Caregiver! - Christine C
The team at Bill Rapp Subaru knows that parenting can be a difficult journey under any circumstances, but it's especially challenging for those who provide full-time care to children with special needs. That is why they have partnered with David's Refuge to provide respite weekends to 50 couples, or single parents, who are 24/7 caregivers. The love and respect isn't just reserved for Bill Rapp customers, but rather shared with parents across Central New York - And these caregivers can't stop raving about the love they have received! "It is hard to describe being a single parent to a special needs child. If I had to choose one word, I'd have to say it's excruciatingly LONELY. All the responsibility is mine alone. Friends, both married and single, can't relate to my experiences. I don't get breaks. I can't run to the store because I forgot one thing. (hauling a child in a wheelchair out for a quick errand is just too much). At night, I sleep between moments of checking on my child to make sure she is not having seizures, or turning her over. I don't have another person there to help, to talk to or cry with. I am ALWAYS tired. Attending a respite weekend with other single parents has given me peers who DO understand. There is an instant bond and level of compassion - and it is so much bigger than just that fun weekend. It's helpful to know that when I'm struggling, someone in this world gets it, and feels my pain. I have people I can reach out to, even with a quick text, to say "I'm having a bad day. Without David's Refuge and the folks at Bill Rapp Subaru, I wouldn't have these people in my life. I wouldn't have the strength I gain from them. Thanks to this program I have a network. I have a community." ~ Julie Gridley, single mom "This was our first respite weekend, so we weren't sure what to expect. As we walked into the bed & breakfast we were greeted with warmth and kindness; the host volunteers smiling and welcoming us with open arms. It was a relief to check in and be told the bill is already covered. We would never be able to afford something like this on our own. Once in our room, we see a bottle of wine, two glasses, and a bag full of goodies. We felt so loved. The snacks were perfect, and in our bag was a homemade card from a little child. I started to cry a little. Then we grabbed the certificates for our dinner out and stopped in our tracks. We thought that we had $75 for dinner for both nights; Not for each night. We had prepared what we were going to eat ahead of time to stay on budget - We have never had this much for a meal. Now I really started crying. For the first time we didn't look at prices, just at the food. It felt freeing. We weren't rushed or having to cut food for someone. No arguments. No cartoons that night. Sleeping was blissful and restful that weekend. Thank you, Bill Rapp and David's Refuge, for this weekend. I feel rejuvenated in so many ways and ready to climb more mountains." ~ Anonymous Parent Together we are changing the narrative for these families and encouraging moms and dads to develop a regular rhythm of respite so they can better care for their children. An engine can't run on fumes. With the amazing support of our friends at Bill Rapp Subaru, we are refueling parents so they are armed and equipped to deal with the challenges that come with raising a child with special needs. We are proud and humbled to have this team of great folks join us in 'Caring for the Caregiver'.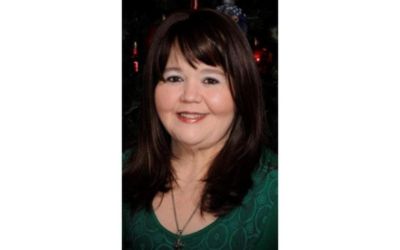 ---