While leasing and buying a vehicle each have their own list of pros and cons, the right decision really depends on the person, as well as their personal goals and preferences. The best way to determine which choice is right for you is to be as informed as possible about both options.
Fortunately, the team at Bill Rapp Subaru's finance department created this guide to help you understand all the elements of each option when you're considering your options in Syracuse, Liverpool and Oneida. Keep reading to find out more about leasing and buying a vehicle.
Understanding Leasing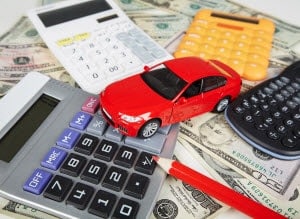 First, your best bet is to understand how leasing works and how the financial mechanics of leasing are similar to a loan. When you lease a vehicle, you are borrowing the entire value of that vehicle. Just as you're charged interest for a loan, you're also charged interest on your lease. The biggest difference between a lease and a loan is the amount you're paying back.
A Car Buying Basics article by ConsumerReports based on comparing the two major finance choices in car buying states "With a loan, your payments are based on the entire cost of the vehicle. For a 36-month loan on a $36,000 car, for example, the principal por­tion of the payment averages $1,000 a month. But with a lease, you pay back only the vehicle's decline in value-the depreciation-while you're using it."
ConsumerReports also details that, "Since that $36,000 vehicle might depreciate about $18,000 over that same 36 months, the principal portion of the monthly lease payment would be based on $500, about half as much as for the loan. Of course, at the end of the lease, you have to return the car (unless you come up with the remaining $18,000 of the residual value to buy it.)"
To conclude ConsumerReports' findings, the interest rate to borrow money is higher for a lease because you're typically paying back the cost of a leased car more slowly than with a car loan.
Out of Pocket Expenses
After a lease is up, you'll be left without a car. However, there are some advantages to leasing. For example, you'll spend less on your car while you're leasing than you would have if you bought a new car. When you lease a car, you'll have to pay for routine maintenance, but it typically only includes oil changes and tire rotation. In some cases, leasing a new car may come with a free maintenance program.
And while someone leasing a car may not expect to purchase their vehicle at the end of the lease, there is advantage if they wish to do so. At the beginning of the lease, the purchase price is set. According to Edmunds.com, "leasing protects against unexpected depreciation." So if the car's market value drops, it doesn't affect the person leasing the vehicle.
Ultimately, purchasing a vehicle gives you more freedom. You're free to alter your vehicle any way you wish and you also have the flexibility to sell it whenever you want. In addition, you don't have to worry about any wear and tear you've inflicted upon the vehicle.
For more information about leasing or buying a vehicle, come into Bill Rapp Subaru, conveniently accessible from Syracuse, Liverpool and Oneida. Contact one of our financial experts today for more information.