Purchasing your next car in Oneida, Liverpool, and Syracuse is a major decision that requires a great deal of careful consideration. While there are several factors that you must keep in mind when investing in your next vehicle, deciding on whether you should lease or buy is a crucial decision.
Although they may seem similar, leasing and buying are actually very different. Both finance options have their individual advantages. Examining some of the characteristics of each payment method will help you make your decision. Here are a few of the key differences between leasing vs. buying that you should consider when you're planning to buy your next vehicle.
Upfront Costs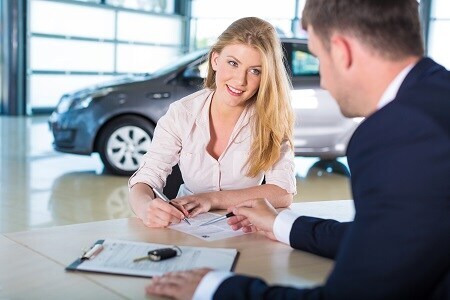 The first factor to consider when you're thinking about leasing vs. buying is the upfront cost you can expect with each option.
When you buy a car, your major upfront cost will be your down payment, which usually isn't a requirement for leasing. However, this doesn't mean that leases are without their upfront costs. If you choose a lease, you can expect to pay for acquisition fees, a first month's payment, a security deposit, and interest charges. With both options, you can expect to pay some amount of taxes, too.
Monthly Payments
The main concern of most people investing in a new vehicle is the amount of their monthly payments, and this is an area where leasing has a distinct advantage over buying.
In most cases, monthly lease payments will be lower than loan payments, making leasing an enticing choice for drivers looking to control their month-to-month costs. Buying can often be the better choice in the long-term, though. After your last loan payment has been made, you'll own the car and can use the remaining equity however you wish. When a lease is done, you'll return the car to the dealership. In the end, it depends on your personal financial preferences.
Mileage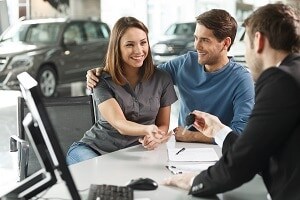 An important factor to consider when you're trying to decide whether you should lease or buy is how often you drive your automobile.
When you lease a car, you'll have a certain number of miles that you can drive it. If you go over the mileage limit, you will likely be charged a fee. If you tend to frequently drive your car and accumulate a good deal of miles on the odometer, then buying is usually a better option than leasing.
You should also think about how likely it is that you would need to end your lease or loan early. Terminating a lease early often requires paying a costly fee. Getting out of a loan is easier, as you can trade in or sell your vehicle whenever it becomes necessary.
Buying vs Leasing: Which Is the Right Choice for You?
As you can see, both leasing and buying can be great options. In the end, deciding between leasing or buying will largely depend on your individual needs. If you need help choosing between leasing vs. buying, you can talk with the expert financing team at Bill Rapp Subaru.
Whether you decide to lease or buy, shopping at Bill Rapp Subaru is an exciting way to find your next automobile. We proudly work with drivers from Syracuse, Liverpool, and Oneida, and we would be excited to serve you. Contact us or get pre-qualified online today!