Many people are familiar with the common indicators that will light up on the dash of a car when a system is in use, such as turn signals or high-beam headlights. But what about the lesser seen warning lights? These lights are arguably more important because they let you know when your car needs to be taken to the Subaru mechanic in Oneida, Liverpool, or Syracuse.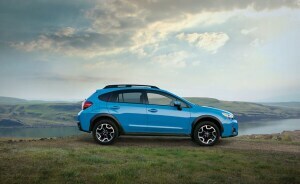 Here at Bill Rapp Subaru, we've compiled this list of the dashboard warning lights found in the 2016 Subaru Crosstrek so you can care for your car properly.
Common Occurrence Indicators
While drivers see these lights often, it doesn't mean they should be neglected. When you see these indicators on your dash, it typically means that your car needs something. By understanding these lights and their urgency, you can increase the longevity of your 2016 Subaru Crosstrek.
      
Engine low oil level: Shaped like an oil can, this yellow light will appear when the oil in your engine has gone past the lowest limit deemed safe.
          
Low fuel: When it's time for you to stop and fuel up, this old fashioned gas pump will illuminate on your dash.
          
Windshield washer fluid: A fountain-like, windshield-shaped image will appear in a yellow light to indicate that your wiper fluid is low.
          
Vehicle Dynamics Control: A yellow light in the shape of a car with tire tracks behind it will show up if the system is inoperable.
          
Low tire pressure: An exclamation point will appear in what looks like a set of parenthesis in yellow light if your tires need air.


2016 Subaru Crosstrek High-Priority Warning Lights
When you see any of these warning lights appear on your dash, you should have your car seen by a Subaru specialist immediately. Driving while these lights are on can be dangerous, as they indicate that one of the main systems of your car has an issue.
      
Anti-lock brakes: In a yellow light, you'll see the letters ABS enclosed in a circle, indicating that there's something wrong with your anti-lock brake system.

 
      
Brake system: Similar to the ABS warning, this light will also feature a circle, except this one is red and with an exclamation point, letting you know there's something wrong with your brake system.

 
      
Check engine: The words "check engine" will appear in yellow light and verify that there's something wrong with your engine.
      
SRS airbag system:  A seated person positioned behind a red dot lets you know that there's a malfunction with your airbag system.
          
Oil pressure: Similar to the engine low oil level warning, an oil can will appear in red light, indicating your engine isn't properly lubricated.
      
Charge warning: A red battery-shaped light will inform you that your engine isn't being charged effectively.

 
      
Power steering: A red steering wheel next to an exclamation point indicates an issue with your power steering system.
      
Rear differential oil temperature: The words "r. diff temp" will light up in red when there's a problem with your rear differential or powertrain.
Have you ever seen these lights on the dash of your 2016 Subaru Crosstrek? If so, contact us at Bill Rapp Subaru today to learn more about our service options offered in Oneida, Liverpool, and Syracuse.
Bill Rapp Subaru is conveniently located at 3451 Burnet Avenue in Syracuse, NY. Our team of Subaru service staff is here to assist you and diagnose your Subaru dashboard lights Monday from 7:30 am to 7 pm, Tuesday through Friday from 7:30 am to 5:30 pm, and Saturday from 8 am to 1 pm.
Schedule your next appointment with us today! We look forward to working with you.