Purchasing a new Subaru is one of the best feelings. You're loving the drive, the way it handles, that new car smell when suddenly a light pops up on your dashboard that you don't recognize. Before you panic and think there might be something seriously wrong, it's important to keep in mind that most light signals are simple prompts reminding you to have your car serviced in the near future.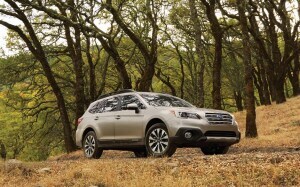 Lights are part of the regular maintenance of your vehicle. Of course, sometimes they do indicate a bigger problem, in which case, the light successfully served its purpose by getting your attention. 
To help you to continue on your adventures in Oneida, Liverpool, or Syracuse, here's a dashboard light guide for the Subaru Outback brought to you by Bill Rapp Subaru.
Low Tire Pressure Warning Light
This is one of the more common lights that come up on a dashboard, especially during the winter when the tire pressure in your vehicle's tires will naturally decrease. This light appears as an exclamation point that has been placed inside a U. It might be pointing to one or multiple tires that contain less than the amount of air pressure recommended by safety professionals.
You can refill your tires at a local gas station or grocery store or stop by your local mechanic and they'll be happy to assist you. 
As a reminder, don't forget to check your tires by using a tire gauge to prevent overfilling or change your tires at regular recommended intervals in your owner's manual.
Your Subaru Outback Engine Oil Is Low
Engine oil is responsible for keeping the important components of your vehicle cool, lubricated, and working together smoothly. If your oil pressure drops below the adequate amount, your Subaru Outback will let you know by flashing a light that resembles an oil canister. While this could mean that you just need to give your car a bit of tender loving care, it could also point to an additional issue, such as an oil leak.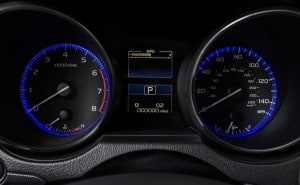 If left unmanaged, this could cause your engine to overheat and do significant damage to the individual parts. When in doubt, have your local trusted mechanic check it out.   
Car Battery Is Low in Your Subaru Outback
You don't want to find yourself stranded with a dead car battery. Your Subaru Outback works to prevent this from happening by letting you know when your battery's charge is getting low. You will see a vehicle battery come up on your dashboard when this occurs. 
Don't wait to see if this issue will resolve itself; get to a local mechanic and have them check your battery out immediately. You may need to purchase a new one to ensure that you don't get stuck with a chargeless car battery.
Make a Service Appointment
These are some of the most common lights that drivers see on the dashboards of their Subaru Outbacks. If you're in Oneida, Liverpool, or Syracuse and would like to make a service appointment, contact a representative with Bill Rapp Subaru today!