When your Subaru vehicle needs servicing, you want a department that knows the brand inside and out. At Bill Rapp Subaru, we have years of experience servicing drivers in the Syracuse, NY, metro area with the best in parts, customer service, and know-how. We're interested not only in providing the best quality maintenance, but also in keeping your vehicle running like new for many years to come. 
If you live in the Oneida, Liverpool, or Syracuse areas, learn why Bill Rapp Subaru is your best choice for a fast and clean oil change. 
Syracuse Oil Change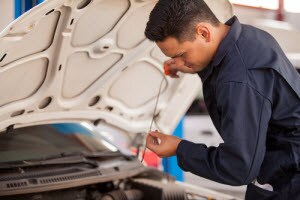 Syracuse oil change services are a dime a dozen, but taking your car to a dealership that knows the make and model carries a ton of benefits. Bill Rapp Subaru has technicians who are professionally trained in working specifically on Subaru vehicles. Whether it's the Impreza, Legacy, Outback, Forester, or any other of Subaru's fine line of vehicles, we offer expert oil change services. 
When Should You Get Your Oil Changed? 
Once upon a time, oil changes were done every three months or 3,000 miles. That's no longer always the case. New synthetic blend oils can last much longer, and engine designs are much more advanced. Every model of car also has its own guidelines on the kind of oil to use and when to change it. In addition, your warranty may specify a requirement to have service done every so often.
Using Bill Rapp Subaru for your oil change service means getting technicians that know your make and model of vehicle. It means you'll always get the right blend and viscosity of oil, and you'll get the best, most current advice on how often to have your oil changed. 
Subaru Express Service 
At Bill Rapp Subaru, we pride ourselves on providing thorough and complete service, fast and at an affordable rate that won't break the bank. You don't have to waste your entire day waiting or spend a fortune to get the job done right. 
If you live in the Oneida, Liverpool, or Syracuse areas and you need an oil change on your Subaru vehicle, call Bill Rapp Subaru today!
How Often Should I Change My Oil Filter?