Drivers in the Syracuse, Liverpool and Oneida area know that an oil change is the most common form of automotive maintenance.  Changing your vehicle's oil will help keep your vehicle perform at its best, but neglecting this simple service could result in some consequences with your vehicle. In this article, we're going to provide you with information about what oil does and why it's recommended to be changed every 3,000 miles.
What Does Oil Do?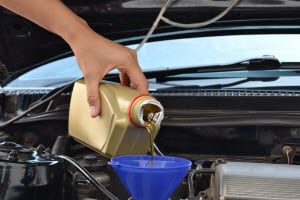 Oil is a necessary liquid to your vehicle's well-being. It keeps the moving parts lubricated. It also helps disperse heat while keeping your engine parts cool. Because oil works so well, it gets dirty. That's why it gets changed out. Neglecting an oil change could lead to overdue oil change symptoms, like a decrease in fuel economy. Don't wait too long to change your oil. When oil gets dirty, it doesn't work as well, and your vehicle could overheat. It could even result in damages that will cost you way more than an oil change.
How Often to Change Your Oil?
Determining the best time to change your oil shouldn't be too hard. Originally, most people recommended that oil gets changed every 3,000 miles. This is only correct if you operate under extreme driving conditions. Driving conditions are considered extreme if you drive for repeated short distances, heavy brake use, or you spend a lot of time in heavy traffic.
If you drive normally, you won't have to change your oil as often. Cars are like muscles-they need exercise. The frequency of your oil change depends upon the manufacturer's recommendations. They've done a lot of testing to make sure that they're supplying their drivers with the proper information.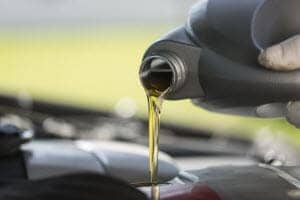 Oil has changed over the years, and it's become more durable for longer periods of time. There's a debate between synthetic oil and conventional oil, as to which one is better. Both oils have their advantages and disadvantages. Conventional oil is less expensive, but it doesn't last very long. Synthetic oil can last much longer than conventional oil. It can even be recycled.
However, you can just make the switch from conventional to synthetic. Older cars aren't equipped to handle the synthetic formula. If you're car has a few years under its belt, you may want to stick to conventional motor oil.
Where to Go to Change Your Oil?
Oil changes are a relatively simple process. Some people even prefer to change their own oil, but if you're looking for expert service, you should head to our Service Center at Bill Rapp Subaru. Our team of certified technicians perform oil changes every day, so they have the hang of it. They'll also replace your oil filter so your vehicle performs at its best. Conveniently, you can schedule your next oil change online. All you have to do is fill out the form with some basic information and we'll contact you to confirm your appointment.
At Bill Rapp Subaru, we're happy to help drivers from the Syracuse, Liverpool and Oneida area with the necessary maintenance to keep their vehicles in the best of shape.