When you choose a Subaru, you're investing in an exceptional-quality, family-friendly vehicle with a high resale value, dependability, and style.
While you can look through and extract the information you need from the manufacturer's website and other sources, we want our local new car seekers in Syracuse, Oneida, and Madison to get all of the details they need in one place
Our handy Subaru vehicle reviews highlight the key categories and components that Subaru seekers rate at the top of their lists. Reading these detailed reviews can help you to see each of our most popular models through a car buyer's lens so you can quickly get a gauge of price range in addition to performance across areas such as fuel efficiency, engine power, and safety features. You'll gain top-to-bottom insight into the model of your choosing, from the Subaru Forester's all-road capabilities to the Subaru WRX's athletic and eye-catching exterior.
2018 Subaru Reviews
2017 Subaru Reviews 
2017 Subaru Forester Cargo Space
2017 Subaru Forester Trim Levels
2017 Subaru Impreza Trim Levels
2017 Subaru Outback Trim Levels
2016 Subaru Reviews
2016 Subaru BRZ (Hyper Blue Series) 
2016 Suabaru WRX STI (Hyper Blue Series)
 
Whether you're looking for a small and reliable sedan to take on your daily commute with ease, such as the Subaru Impreza, or a family-size sedan, such as the Subaru Legacy, that can handle grocery trips and afterschool carpool, our vehicle reviews can steer you to the model that's right for you.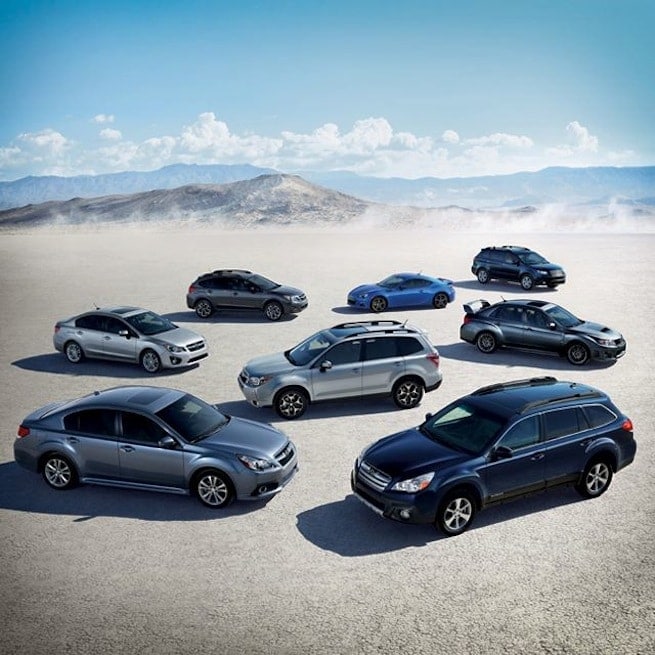 With standard all-wheel drive and innovative Subaru BOXER engines under the hood, you'll quickly learn how Subaru leads the way with advanced features, smooth rides, and confidence in motion.
Subaru

Review Research Raring to Go
Bill Rapp Subaru believes in the power of creating relationships with customers that extend far beyond the sale. We start by offering you everything you need to begin your research from the comfort of your own home, including financing resources, an instant trade-in value program, and information about incentives and offers for our new and pre-owned vehicles.
Our friendly staff is also on standby, happy to help you with any questions you come across during your search. Or if you'd prefer to stop in and see us, we'd love to speak with you in person to help you find the Subaru that fits your needs and lifestyle.
You can read our vehicle reviews here. If you're looking for more online research, you can also check out how current Subaru models stack up against other popular car brands in their segment in our vehicle comparisons. We look forward to helping you begin and continue your Subaru adventures!