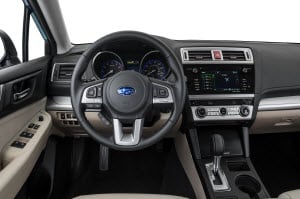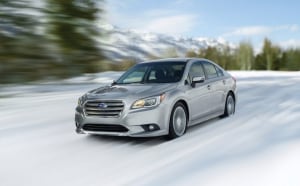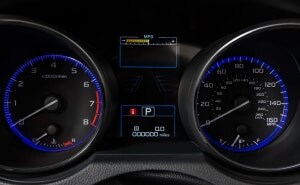 The Subaru Legacy is nothing short of an outstanding sedan. It offers all the performance you want with a sleek and sporty exterior and the ultimate comfort inside the cabin. Of course, you want it to keep offering those great looks, outstanding luxury, and superb power for many years to come. To do that you need to make sure you take care of routine upkeep.
Too many people ignore their regular oil changes and maintenance. It's important to view this as a vital step in making sure your Legacy lasts for years to come. With that in mind, learn the different levels in your 2018 Subaru Legacy maintenance schedule, what to expect at each, and where you should go for the best service in Oneida, Liverpool, and Syracuse.
Subaru Legacy Maintenance Schedule
Four levels to your 2018 Subaru Legacy are essential for its maintenance schedule. The first is your 3,000-mile break-in period, and most people won't need service at this level. The other three are at increments of 6,000 miles-that is, 6,000-, 12,000-, and 18,000-mile service. These services can also be had at 6 months, annual, or 18 months (whichever comes first).
3,000-Mile Break-In Service
The only people that need service at 3,000-miles are those that drive their car hard. If you do a great deal of stop-and-go, ride on a lot of rough terrain, or are in extreme weather, you might want to have your car checked out at this level. If you do need service at this level, it'll be an oil change, tire balancing and rotation, and a visual inspection of your vehicle's systems just to be sure everything is wearing properly.
6,000-Mile Service
At six months or 6,000 miles, whichever comes first, you'll need the core service around which every other service interval revolves. At this level you'll get your oil change, alignment, tire rotation, and balancing. You'll also have your major systems inspected, including hydraulic fluid and wiper fluid, fuel conditioner, oil drain gasket, and lubrication. You'll also get your hinges, belts, chassis, and hoses looked over.
Annual 12,000-Mile Service
Every year you'll take your car in for its 12,000-mile interval service. This service includes checking your engine coolant and adding as needed, checking your power steering fluid, inspecting the function of your steering and suspension systems, ensuring your lights are functioning, and another tire inspection.
18,000-Mile Service
Every 18 months, or 18,000 miles, you'll need a more thorough inspection of your vehicle systems. At this level it's time to have your oil filter changed, your battery terminals checked for corrosion, and your brakes inspected. You'll also get the air pressure checked in your tires, your engine air filter changed, and the function of your fuel injection inspected. If it hasn't been done prior to this, your cabin air filter will also need to be replaced, so you can keep breathing clean and fresh air from your AC unit.
Get Service at Bill Rapp Subaru
If you're in need of the next appointment on your Subaru Legacy maintenance schedule, or you're not sure what service is due, Bill Rapp Subaru can help. Call our certified, expert Subaru technicians for any questions you might have or to schedule your appointment in the Oneida, Liverpool, and Syracuse areas today. Contact us!