The automotive professionals at Bill Rapp Subaru understand the value of routine service checks for your Subaru's continued efficiency and longevity. As a proud Forester owner, you know the Subaru brand produces dependable cars. Help keep your car reliable with consistent scheduled maintenance.
Each Subaru model is configured with factory recommendations which allows for scheduled maintenance on certain parts and sections of your car. Our team services Subaru drivers from the Liverpool, Oneida, and Syracuse areas by providing high-quality service and continued peace of mind behind the wheel. Read through our Subaru Forester maintenance schedule guide below and contact us to learn more or to schedule a service appointment!
Every 6 Months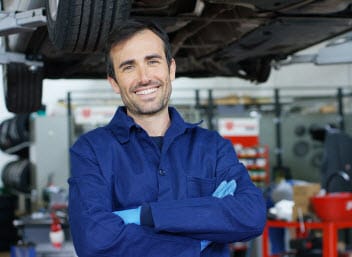 Twice a year, it's best to bring your Forester in for a quick but important service check. The car's vital systems which it relies on most are the focus of the reoccurring six-month visits. The engine's oil and the filter which keeps that oil clean are replaced for continued high-performing rides. All four tires are inspected and rotated to help maintain a healthy and even amount of wear on your treads.
Every 12 Months
A yearly check-up is recommended as well making that second calendar year visit a bit more vital than the first. In addition to the oil and its filter replacement and tire rotations, many inspections are added once a year to keep a steady record of how your Forester is running.
The steering and suspension receive an inspection as does the clutch operation, parking and brake systems, and the brake pads, lines, and discs. These visual inspections prove to be an effective way to avoid the need for future repairs by providing a proactive approach to maintenance needs.
Every 30 Months
At the 30,000-mile mark or 30-month anniversary date, your Forester will once more require some service checks to keep it running smoothly. The normal six-month replacements are standard during this visit, but you can inspect more thorough inspections and a few physical replacements to occur as well.
The air cleaner element and brake fluid is replaced at this interval. Inspections of the drive belt, transmission, and fuel systems are done to ensure your engine is receiving the help it needs from its surrounding parts. The engine coolant systems and its hoses are also inspected so you can rest assured knowing all your Forester's systems are in proper working order.
Every 60 Months
The five-year anniversary marks an important maintenance milestone for you and your Forester. On the slate of service checks at this visit rests both the yearly and 30-month inspections and replacements. However, the 60-month visit provides two crucial services that will help you enjoy your vehicle longer. The spark plugs are replaced, and the wheel bearings are inspected to help maintain even weight distribution while enhancing the energy provided to your engine.
Every 72 Months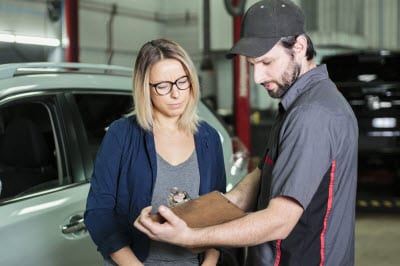 You and your Forester's sixth year together should be celebrated with a routine service check to promote the continued well-being of your vehicle. The fuel filter is replaced during this visit which provides your engine and its parts a chance to rely on the cleanest possible fuel once again. The fuel filter replacement should help keep your engine from accruing dirt and debris from unfiltered fuel.
137,500-Mile Mark
At this point, you fully understand the benefits of routine maintenance checks for your Forester considering the impressive mileage you've earned. To continue the healthy performance as you climb toward the 150,000-mile mark, it's recommended you schedule a service visit to replace the engine coolant. This vital replacement helps keep your engine young by preventing dangerous overheating from occurring.
Schedule a Subaru Forester Service Appointment Today!
Whether you just purchased a new Subaru Forester or have been driving around the Liverpool, Oneida, and Syracuse areas in your Forester for a while now, routine maintenance checks play an important role in your vehicle's upkeep. Our trained automotive pros at Bill Rapp Subaru have both the skills, parts, and necessary resources to keep your Forester running efficiently. Schedule a service check online today!
Make an Inquiry
* Indicates a required field
Hours
Monday

9:00am - 7:00pm

Tuesday

9:00am - 7:00pm

Wednesday

9:00am - 7:00pm

Thursday

9:00am - 7:00pm

Friday

9:00am - 6:00pm

Saturday

9:00am - 5:00pm

Sunday

Closed