Everyone has experienced an active check engine light at least once in their lives. It's usually the first warning sign of vehicle damage and lets you know when it's time to schedule a service appointment at Bill Rapp Subaru. But why exactly is your check engine light on?
To give you an idea, check out the top five reasons that can cause your check engine light to come on.
1.      Your Car Needs an Oil Change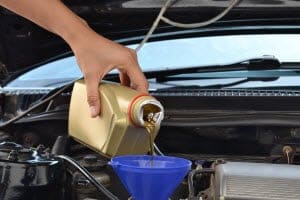 An illuminated check engine light is the first warning sign that your vehicle
needs an oil change
. It can activate because the oil is too dirty or when there's not enough flowing throughout the engine. To determine if this is the cause of an illuminated check engine light, check the condition of the oil using your dipstick. If it's dark, black in color, or too low,
schedule an oil change
today.
2.      Damaged Oxygen Sensor
The oxygen sensor in your Subaru measures the amount of unburned oxygen in the exhaust system. An active check engine light can mean this particular part is damaged and needs to be replaced. But to confirm this is the cause of the active light, keep an eye on your fuel economy. If it decreases noticeably, then your vehicle likely needs a new oxygen sensor.
3.      Your Gas Cap Is Loose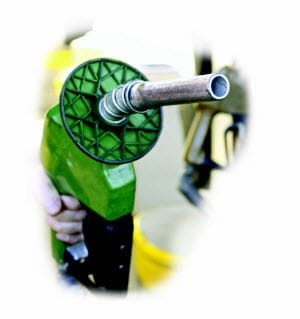 After you fill up your gas tank, you need to make sure that your gas cap is secure before you start to engine and drive off. If you have a loose gas cap, your check engine may light activate on your dashboard. If you think a loose gas cap triggered the light, pull over and tighten it. The light should go away after a few minutes. If it doesn't, take your car to our service department right away.
4.      Faulty Catalytic Converter
A damaged catalytic converter can activate your check engine light as well. When it's faulty, the vehicle's fuel economy severely decreases and can even lead to an overheating engine. So if your Subaru is performing less efficiently than usual and the check engine light is on, you need to take your car to Bill Rapp Subaru for a repair.
5.      Worn Spark Plugs
When your spark plugs are worn or damaged, you could see your check engine light illuminated on the dashboard of your Subaru. If this is the case, your car will experience a huge decrease in power. It's best to get your vehicle checked immediately if you suspect that the spark plugs are the cause of your check engine light. Delaying it will result in more extensive damage under the hood.
What to Do When Your Check Engine Light Comes On
When your check engine light comes on, you'll need to schedule a service appointment at Bill Rapp Subaru as soon as possible if the problem can't be easily remedied by tightening your gas cap, for instance. Our professional technicians can provide a more accurate diagnosis of what caused the light to activate and provide the needed repairs.
If your check engine light is on, don't wait - contact Bill Rapp Subaru in Syracuse, near Liverpool and Oneida, and schedule your service appointment now!
Make an Inquiry
Hours
Monday

9:00am - 7:00pm

Tuesday

9:00am - 7:00pm

Wednesday

9:00am - 7:00pm

Thursday

9:00am - 7:00pm

Friday

9:00am - 6:00pm

Saturday

9:00am - 5:00pm

Sunday

Closed