The Subaru Crosstrek has a spacious, comfortable interior, powerful performance, and all-around capability, along with some of the most advanced safety features on the market.
Drivers in Syracuse, Oneida, and Liverpool can find out more about the Subaru Crosstrek safety features with our in-depth safety review.
Lane Keep Assist, Lane Departure Warning, and Sway Warning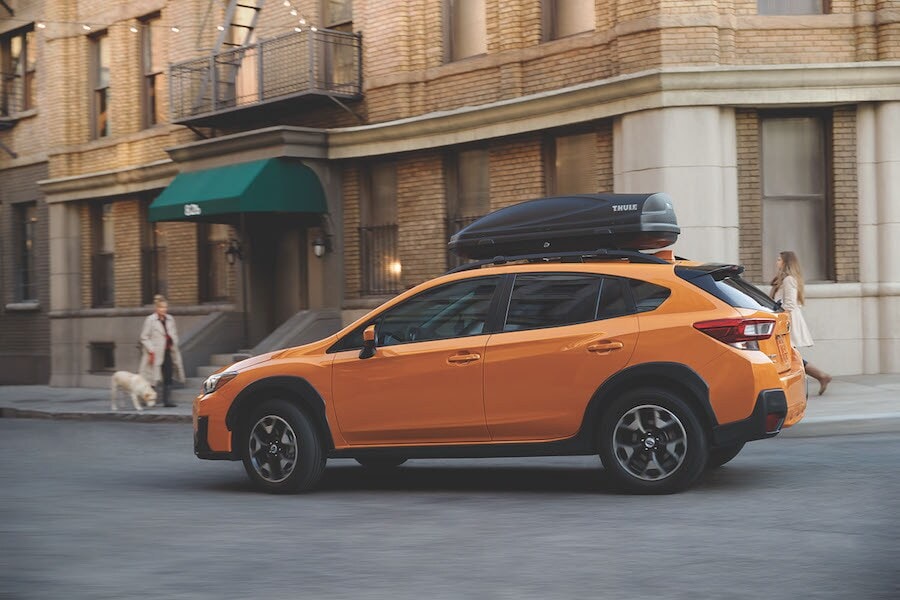 The Crosstrek offers many advanced safety features to help you in virtually every driving situation, such as lane keep assist, lane departure warning, and sway warning. Lane Keep Assist and Lane Departure Warning monitor your position in your traveling lane and send alerts to let you know if you're beginning to stray into a nearby lane, helping to avoid a collision with other vehicles on the road.
Sway warning works in conjunction with these features to help you maintain control of your vehicle. When traveling at high speeds, you can lose control of a tall vehicle, such as an SUV, if it begins to sway. This feature sends and alert and gently applies the brakes to regain control of your vehicle.
Rear Cross-Traffic Alert and Blind-Spot Monitoring
With the previous features protecting you from the sides, you need safety features to protect you from the rear. With rear cross-traffic alert, you'll get a warning if a vehicle or pedestrian crosses into your vehicle's path while reversing, so you can stop or avoid impact.
Blind-Spot Monitoring provides awareness of the area of your vehicle just out of your line of sight, otherwise known as your blind spot, to ensure that you don't collide with another vehicle while passing and merging. Though the Crosstrek has excellent visibility all around, having blind-spot monitors provides you with full awareness of everything that's near your vehicle.
Pre-Collision Braking and Reverse Automatic Braking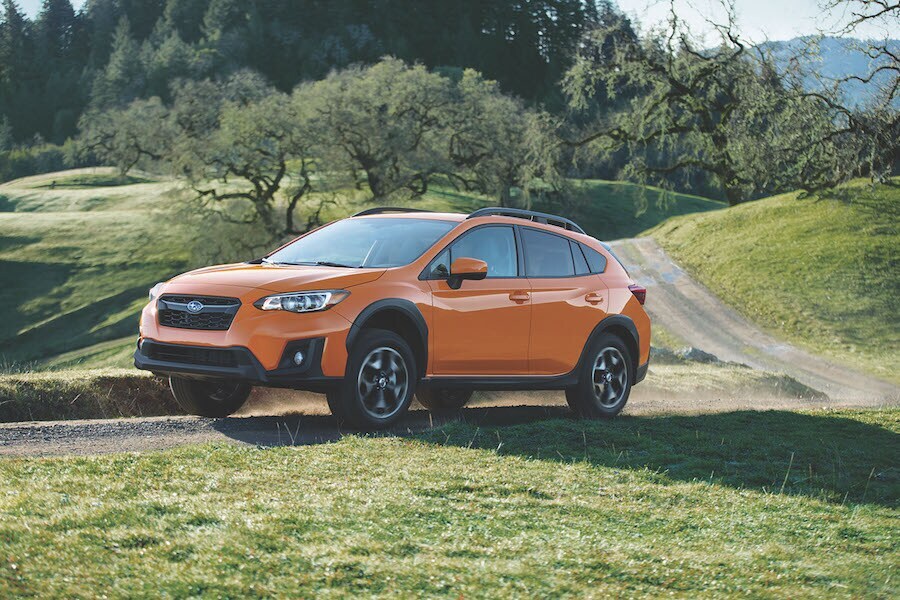 Pre-collision braking and reverse automatic braking are useful safety features to have to prevent a collision or mitigate its effects. Pre-collision braking helps you avoid or reduce frontal impacts by sending an alert, as well as applying partial or full braking force in emergency situations and reducing engine power. This Crosstrek feature works with both vehicles ahead and pedestrians. 
Reverse automatic braking is similar to pre-collision braking, but it works while you're backing up your vehicle. With this feature, you'll receive an alert if the system detects an obstruction, vehicle, or pedestrian behind you, and the system will apply the brakes to avoid a collision. This feature is useful while backing out of your driveway or maneuvering around a busy parking lot.
Experience Subaru Crosstrek Safety Features
With its performance, capability, comfort, space, and technology, it's no wonder the Subaru Crosstrek is one of the most popular SUVs on the market. On top of that, the Crosstrek has some of the most advanced safety features available, giving you better protection for any driving situation.
Drivers in Syracuse, Oneida, and Liverpool can find out more about the Subaru Crosstrek safety features when they visit Bill Rapp Subaru. Call or stop by our dealership to explore our Crosstrek inventory and schedule your test drive today!