The Subaru Ascent offers a well-built interior, solid performance, and an array of technology features, including a suite of advanced driver assistance features that enhance your protection on the road.
Drivers in the Liverpool, Syracuse, and Oneida areas can discover the many Subaru Ascent safety features with our comprehensive safety review.
Lane Departure Warning and Lane Keep Assist
With lane departure warning and lane keep assist, your position in your lane on the highway is constantly monitored to avoid a collision with nearby vehicles. These features, which are included in the standard EyeSight® safety suite, monitor your position on the road and alert you if you stray out of your lane. This will for certain make you feel safe while driving in your Subaru Ascent.
Subaru Ascent: Adaptive Cruise Control
Adaptive Cruise Control is another feature included in the standard EyeSight® safety suite. This Ascent safety feature helps you to maintain a safe distance from the vehicle ahead of you and allows you to select the distance you want to keep. It automatically adjusts the speed to keep that distance, which saves you from having to constantly adjust your cruise control and helps to prevent a collision.
Ascent Safety: Pre-Collision Braking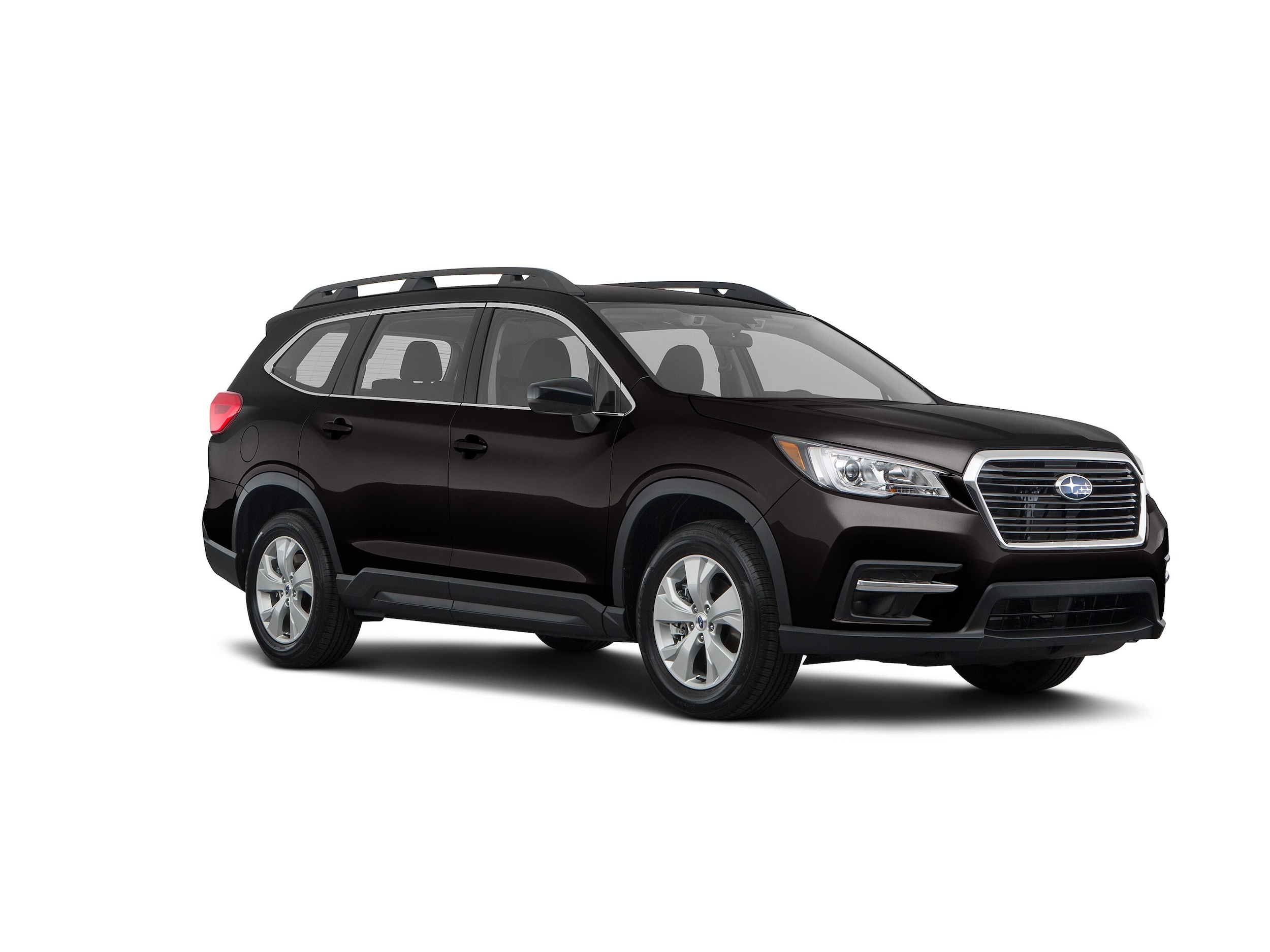 Pre-collision braking is also included in the EyeSight® safety suite. This feature helps you mitigate or avoid a frontal impact by alerting you to potential collisions. If you don't react, it applies the full force of its braking power to prevent the collision or lessen its effects. In a study conducted by the Insurance Institute for Highway Safety, the EyeSight® pre-collision braking feature lowered the rate of pedestrian-related injuries by up to 35 percent.
Pre-collision throttle management is a complementary feature that detects the objects in front of your vehicle and reduces the power from the engine. This not only reduces the chances of a collision, but also minimizes the impact if a collision can't be avoided.
Blind-Spot Monitoring and Rear Cross-Traffic Alert
Blind-Spot Monitoring and Rear Cross-Traffic Alert are two features that work together to give you added visibility of the areas of your vehicle just outside of your line of sight. These features use radar sensors to alert you to other vehicles or obstructions that may be approaching your vehicle, so you know not to merge or change lanes until it's clear.
Blind-Spot Monitoring and Rear Cross-Traffic Alert are available features for the Subaru Ascent. Lane Change Assist, reverse automatic braking, automatic high beams, and a surround-view camera are also available, giving you a full range of crash detection and prevention.
Explore Subaru Ascent Safety Features
With its long history of safe, reliable vehicles and the standard EyeSight® safety suite, few vehicles provide more peace of mind and confidence than Subaru vehicles. The Subaru Ascent is definitely no exception, thanks to its long list of safety technology and features.
Drivers in Liverpool, Oneida, and Syracuse can experience the Subaru Ascent safety features and technology firsthand by visiting Bill Rapp Subaru. Give us a call or stop by our showroom today to browse our inventory of Subaru Ascent models and schedule your test drive to see what this technology can do in person!