Winter sports a terrific activity. They help you get outside, get moving, and have fun with others. This year, if you're looking for an exciting time or to learn a new skill, check out one of the best places for winter sports near Syracuse, NY.
Camillus Winter Sports Association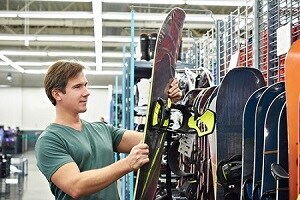 If you want your kids to learn skiing or snowboarding, or you never learned and want to hit the slopes, head over to the Camillus Winter Sports Association. They've been teaching people of all ages to ski and snowboard since 1965.
This friendly neighborhood ski hill has two slopes, one for beginners and one for moderately experienced skiers. To help you get up and down safely there's rope tows and a team of helpful instructors to teach you how to navigate the course and improve your form.
When you're finished up or between classes you can relax at the lodge. It's heated, offers hot chocolate, and has a great view of the slopes so you can watch your friends or kids while they ski.
Plus, at the end of the day, after everyone's lessons are finished, you can unwind with some fast-paced fun at their tubing park.
For information on their class times and dates follow Camillus Winter Sports Association on Facebook.
Four Seasons Golf & Ski Center
The Four Seasons Golf & Ski Center offers outdoor fun all year long. When the weather changes the beautiful driving range and batting cages are replaced with some fresh powder for some exciting winter fun.
Kids can learn to ski or snowboard down and get some useful tips from their team of instructors. There's also tubing so everyone from young children to adults can get down the hill quickly and safely.
They make both lessons and tubing easy. With their conveyor ski lift you can take lots fast trips back up the mountain and for another run.
Follow the Four Seasons Golf & Ski Center on Facebook to get information on their season and updates on discounts and sales they run on equipment.
Toggenburg Mountain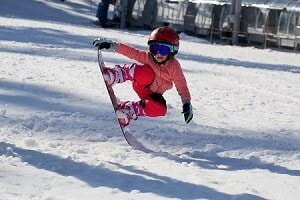 With a name inspired by a region in the Swiss Alps, you know that the skiing at Toggenburg Mountain is going to be fun. The resort first opened in 1953 and has grown to offer 21 trails tailored to everyone from beginners to expert-level skiers.
Both lessons and rental equipment are available for new skiers. Six of their trails are designed for kids and beginners to learn the basics and get comfortable on their skis.
Those looking for experience on black diamond courses will be in luck too. There's seven exciting and challenging courses like the Oh My Goat hill and the Kneeknocker.
For news on the season and updates on ordering season passes, follow Toggenburg Mountain on Facebook.
Fun on the Mountain
This winter visit one of the best places for winter sports near Syracuse, NY, to embrace all the outdoor activities this season has to offer. All three places provide you with a great opportunity to take an exciting ride down the mountain.