A suburb of the larger city of Syracuse, Manlius is a town in New York that offers modern convenience and small-town charm. Founded in 1813 and supported in its early years by its position as a trade stop on the Erie Canal, Manlius has steadily grown over the years to become an idyllic community that's a joy to both residents and visitors alike.
With plenty of historic sites and access to exciting attractions in the nearby big city, this is a community that offers plenty to do and see. Although there are lots of ways to get around Manlius, your best bet is to find a reliable used car to help you go wherever you want.
When you're looking for a great used car dealership in Manlius, NY, Bill Rapp Subaru has an outstanding selection of used vehicles in a variety of makes, models, and options packages.
Used Cars in Manlius, NY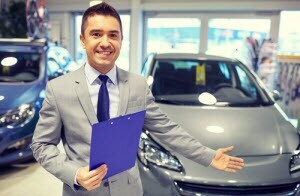 Since our founding in 1954, Bill Rapp Subaru has been committed to our customers. Trust us to help you find a great used Subaru vehicle and you'll get a once-in-a-lifetime dealership experience. Where other dealers only care about how you can help their bottom line, we care about finding the right car for you and your family.
The first thing you'll notice when you visit our used car dealership near Manlius is our expansive inventory of quality used Subaru vehicles, including used Subaru Legacy sedans and pre-owned Subaru Forester SUVs.
Having such a wide range of choices means getting the perfect used Subaru for your family's needs. Instead of settling for the limited inventory that other used car dealers offer you, come to Bill Rapp Subaru and choose from the Legacy, the Forester, or any of our other great Subaru automobiles in our used and certified pre-owned Subaru inventory.
Used Subaru Cars in Manlius, NY
Besides our great inventory of used Subaru cars, the factor that sets Bill Rapp Subaru apart from other dealerships is our people, and we're sure you'll agree once you meet the team. When you visit Bill Rapp Subaru, the first thing you'll notice is our dedicated and experienced sales staff who are ready to help you find the right used car.
Second, with your perfect pre-owned vehicle in mind, one of the members of our financing team will help you get the funding you need to drive off our lot in a great used car. Finally, if you ever need a little maintenance to keep your Subaru vehicle running the way you need it to, our service and parts department can work on your car quickly and effectively to get you back on the road.
For a staff that's dedicated to serving the citizens of Oneida, Liverpool, and Syracuse, as well as Manlius, you need to stop by Bill Rapp Subaru.
Manlius Used Car Dealership
If you're looking for a trusted used car dealership in Manlius NY, then your best option is to partner with the team at Bill Rapp Subaru. Serving Manlius and the surrounding areas of Oneida, Liverpool, and Syracuse, we're ready to do everything we can to help you find a great used car. Contact us today!