Any type of exercise is up-lifting, but if you're looking to switch up your workout routine, visit these top yoga studios near Syracuse, NY. Each studio has unique benefits, but they all feature top-notch instructors, inviting atmospheres, and a variety of classes that appeal to beginners as well as savvy veterans. You can get started by enlisting in a course today!
Syracuse Yoga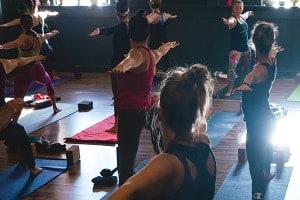 Right around the corner from Bill Rapp stands the Syracuse Yoga Studio. Officially awarded the achievement for being the best in town, in 2017 they were named the best Yoga Studio in Syracuse. Elite instructors have helped Syracuse Yoga develop an expansive following. Whether you're new to the practice of yoga, trying to recover from an injury, looking for a different form of exercise, or wanting to challenge yourself physically and mentally, the instructors at this studio can help.
Some of the classes offered include Vinyasa Flow, Salt Room Yoga, Kripalu Flow, Functional Movement, and Balanced Athlete. You can partake in these classes with a group of friendly, encouraging members, or shrink the size of your workout by scheduling a private yoga session. This one-on-one environment helps maximize attention and positive results as you're led by an experienced, understanding instructor.
By following the 
Syracuse Yoga Facebook page
, you'll be able to look at photos of the studio and learn about upcoming events.
Breathe Yoga
Yoga is a lifestyle when you become a member of the Breathe Yoga family. The serenity of each class will follow you into various aspects of your everyday happenings, and you'll find you're a more calm, tranquil person because of it.
The classes at this gym cater to all levels of yogis, and the fuel portion of the studio is a shining feature. Fresh fruit, smoothies, sushi, and a juice bar are just some of the standout aspects of this plentiful kitchen. The menu is based on three categories: organic, seasonal, and local. The produce is always fresh, the dishes are vibrant, and every bite is bounding with flavor.
Start to get a feel for what this meditative studio is about by following the Breathe Yoga Facebook page.
O Yoga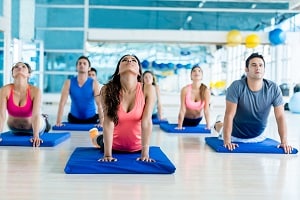 The appeal of O Yoga starts with their modest philosophy for forming a better life and extends into each one of their classes and dreamy retreat opportunities.
Their philosophy is to provide a space for individuals to explore, learn, and grow in the hope that this honed focus will lead to an enchanting self-revelation. One way to escape the grind of daily life is to venture with fellow classmates to exotic lands. These trips are insightful, relaxing, and a core aspect of what this studio is about.
The O Yoga family is ever-expanding. Become a part of it by enlisting in a class and following their Facebook page.
Try Something Different by Exercising at These Top Yoga Studios
Get in touch with your inner self by practicing yoga at these homey yoga studios near Syracuse, NY. Signing up for a course is your first step towards a more mindful, well-balanced life!