E-mails from your boss, phone calls from your in-laws, and never-ending traffic jams can sometimes be so overwhelming that you just want to escape from the world for a while. This season, we think you should treat yourself and do just that. Grab a loved one or slip away alone to one of these top inns for your winter getaways near Syracuse, New York.
Turtle St. Bed & Breakfast and Extended Staz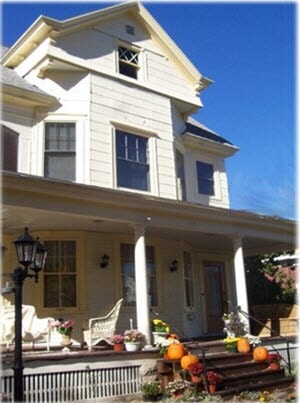 Wreaths and garland decorating the columned front porch, icicles hanging from the eaves, and snow surrounding the house make this turn-of-the-century home a picture-perfect getaway. The spacious two-story home is complete with two bedrooms, one bathroom, a full kitchen, breakfast room, dining room, and screened-in patio.
The beautiful 1,200 square foot Turtle St. Bed & Breakfast and Extended Stay is just the right size whether you're only getting away for a couple of nights or if you're planning on a more extended stay. Amenities include central heating and air, a washer and dryer, a DVD player, cable, and wireless internet. It also includes parking with a private entrance, so you can rest easy knowing your car is safe.
Ophelia's Garden Inn
As you scroll through the photos of Ophelia's Garden Inn, you'll quickly recognize it as the fairytale getaway you've always dreamed about. Built in 1925, this idyllic English Country Estate boasts over 5,000 square feet of housing area. It's nestled away in three acres of gardens and lawns, providing you with a feeling of privacy and seclusion right in the city.
You can choose one of their five rooms in which to spend your time away -- the Hide-Away Room, The French Room, Canopy Room, Garden Room, or Blue Room. Breakfast and coffee will be provided for you each morning, and don't worry if you have dietary restrictions-the friendly hosts will cater to your needs. With nights spent in queen or full-size beds, and days spent cozied up inside or bundled up strolling through the beautiful wintry grounds, you're guaranteed to feel like you're in a winter wonderland.
Okemo Mountain Resort
If your ideal winter getaway involves a little more action and a little less repose, then Okemo Mountain Resort is the place for you. You can choose between two ski resorts: Labrador Mountain and Song Mountain. If you're unsure about your abilities, never fear-they have ski and snowboard lessons available for purchase. They also offer equipment rentals for those of us who don't have a basement full of winter sporting gear.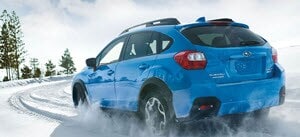 Take a look at the ski and stay packages they offer, which include quality inns like the Courtyard by Marriott, the Genesee Grande Hotel, Hotel Skyler, and Parkview Hotel. Book your reservation today, don your ski pants and snow goggles, and start preparing for your exciting winter adventure.
Escape to One of These Inns For Your Winter Getaways Near Syracuse, NY
Find the perfect car for you at Bill Rapp Subaru, and escape for a bit to one of these cozy inns for your winter getaways near Syracuse, NY.