A recent study that was conducted by the National Highway Traffic Safety Administration found that 50 percent of all vehicles that were checked had tires that were at least halfway worn. Another 10 percent were driving on the roadways with at least one bald tire. This is extremely dangerous, as tires that are worn cannot adequately grip the road and lead to tragic accidents.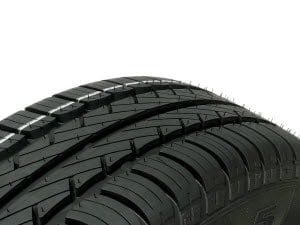 Tires are measured in 1/32 of an inch increments. When they are new, the grooves in the tread have a depth of 10/32nds of an inch. A tire is considered bald, or no longer usable, when the depth shrinks to 2/32nds of an inch. At this point, tires will not measure up to state safety standards. 
In locations with an abundance of precipitation, such as Oneida, Liverpool and Syracuse, New York, you should consider replacing your tires before the tread reaches a 4/32 depth measurement. Of course, it is very difficult to accurately judge this number with an untrained eye. At Bill Rapp Subaru, we want you to be safe on the roads. Below, we explain how to measure tire tread.