---
When soothing a hungry belly, sometimes what you want is something all natural. Feel Good Smoothie Bar and Cafe has just that. With a combined 25 years of restaurant experience, owners Dan and Kirstie use their unique knowledge to create delicious smoothies you won't find elsewhere. So, the next time you're around the Syracuse, NY area, stop in for a bite!
---
A Little About Them
When you go to the Feel Good Smoothie Bar and Cafe, you'll enjoy their food and mission. It's about providing you with the best ingredients and excellent service. They go about this process by getting product from local communities and healthy food webs. Would you like more info? Well, they encourage you to get in touch and they'll spill the beans!
All that fresh produce is transformed into healthy food that's affordable and delicious. A great benefit of their vegan approach is that they have gluten-free options and can effortlessly cater to anyone with food allergies. If you need to bring your meal home, their containers are environmentally friendly!
---
A Healthy Menu
Feel Good Smoothie Bar and Cafe provides a wealth of delicious choices, ranging from smoothies to breakfast meals and beyond. Remember, they also have gluten-free options or menu items for those with food allergies. Here, we'll highlight some of those choice meals:
The Dark Knight: This creation is made from spinach, blueberries, chia seeds, vanilla pea protein power, beet juice, and coconut.
Overstuffed Breakfast Burrito: This consists of fajita seasoned tempeh, peppers, onions, black beans, romaine, Mexican air-fried home fries, house-made cashew queso, avocado, and salsa picante.
Chocolate PB Bowl: This creation is made of banana, natural peanut butter, chocolate protein powder, and coconut milk base. It's topped with hemp seeds, sliced almonds, and granola.
Feel Good Buddha Bowl: This delicious meal is served on a bed of power greens and topped with quinoa, chickpeas, avocado, bell pepper, tomatoes, and carrots with almond tahini dressing.
---
Join the Club.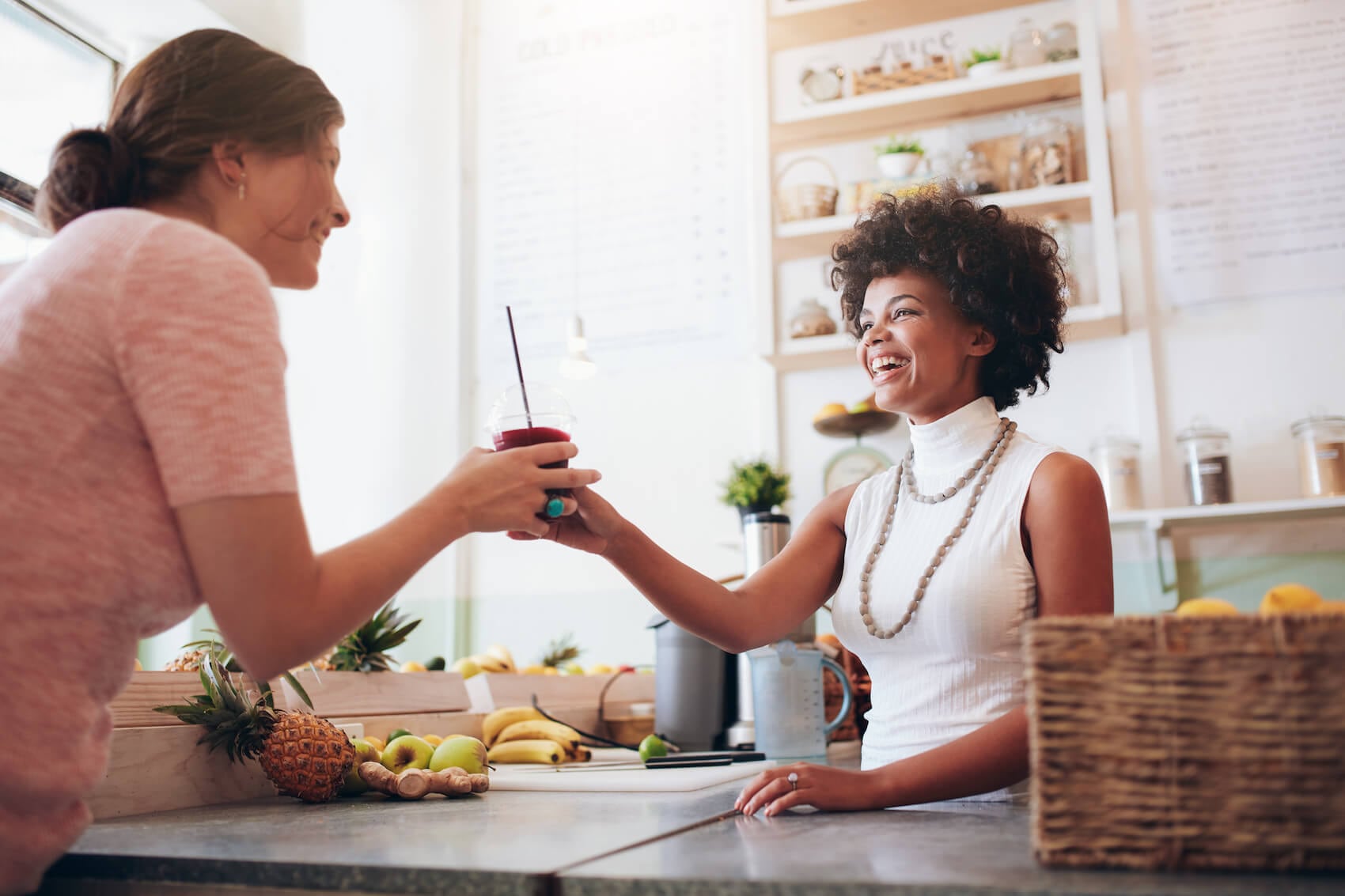 In addition to delicious vegan meals, the Feel Good Smoothie Bar and Cafe also has a neat program, the Smoothie Club. When you enroll in the program, you can gain points towards a free smoothie!
It's a pretty nifty club and you'll be sure to rack up points speedily as you return again and again for their meals.
---
Take a Sip!
The next time you feel those hunger pangs, treat yourself to one of the many delicious treats at the Feel Good Smoothie Bar and Cafe. Anytime you find yourself in the Syracuse, NY, area, drop in and get some points on your Smoothie Club account.
While you decide what you're going to order, make sure to check out their Facebook and Instagram profiles.
---