You may not need a DeLorean to spend an afternoon at Dinosaur Bar-B-Que, but you will need a craving for some of the finest food in the state. It makes no difference if you're new to barbecue or if it's your favorite food, Dinosaur Bar-B-Que serves up a scrumptious menu respected by locals and national critics alike.
As you're reading this, it may be lunchtime or time for dinner. We can't blame you for scrapping your plans for a visit to this acclaimed barbecue pit. What are you waiting for?
Dinosaur Bar-B-Que Traveled on Foot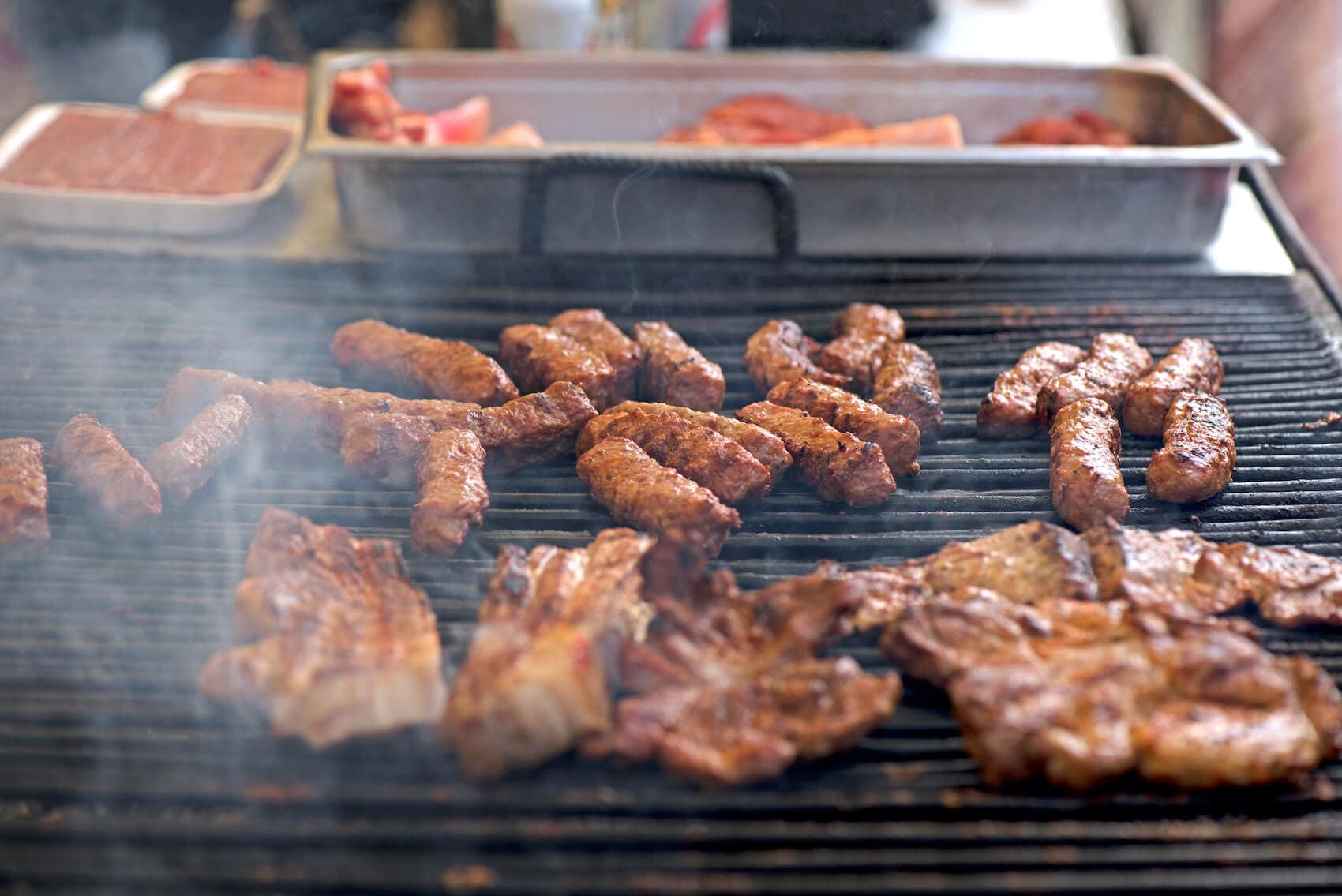 In its early days, Dinosaur Bar-B-Que spent its life on the open road, serving food at motorcycle shows, fairs, and festivals in the Northeast. Eventually, the dinosaur wanted to settle down, which is when a permanent location opened in downtown Syracuse, NY, in 1988. Since then, not only has the original location expanded in size, but six more locations have also opened throughout New York state.
If you're someone who values high-quality barbecue, you've come to the right place. Their food and sauces have repeatedly won honors in numerous publications, including Men's Health and Eating Well magazines. Their cookbook was also recognized as one of the best barbecue cookbooks in 2002 by the National Association of Barbecue.
Dinosaur Bar-B-Que knows a thing or two about how to make great food.
Award-Winning Barbecue at Your Disposal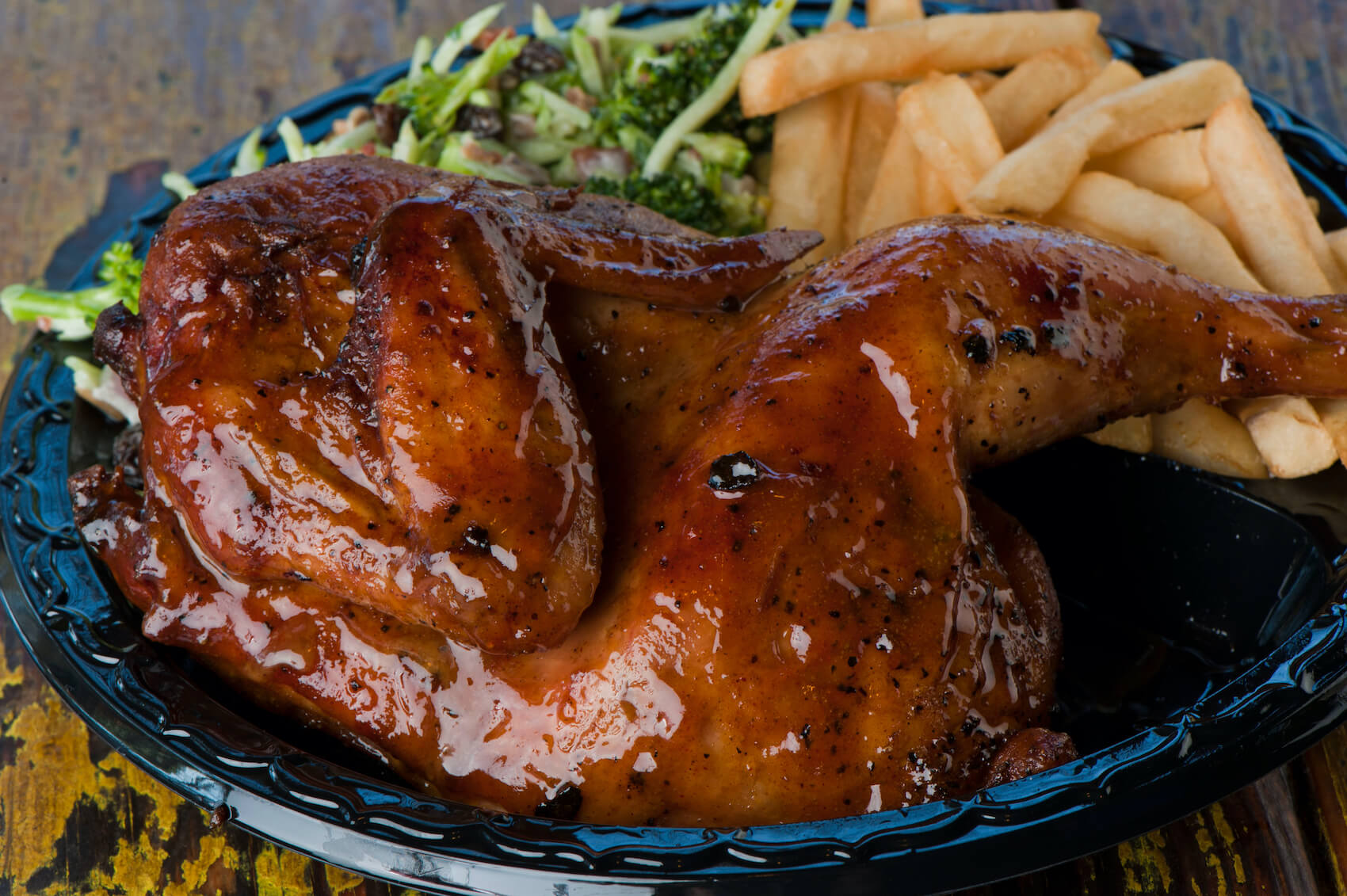 We understand that the menu is why you're here. Like you, we're already hungry at the thought of going to Dinosaur Bar-B-Que. What do they offer? Buckle up, because you're about to go on a barbecue-filled journey.
Starting with the appetizers, you have plenty of options to choose from. Their fried green tomatoes are a go-to classic, as are their chicken wings. Choose from a handful of flavors, like honey barbecue, garlic chipotle, jerk glaze, and more. Beware, these wings are spicy in the best of ways.
When you're looking at the entrées, you may want to start with the combo plates. The St. Louis ribs, pulled pork, and hot link sausage are all great options to consider. If you'd rather go all ribs, the half-rack or full-rack of ribs are worth their weight in gold. Your appetite will thank you-believe us.
Alternatively, you may be more drawn to a big ol' plate of meat. The pork, barbecue, and USDA prime brisket plates are all delicious options for a big night out.
You can also choose from several hamburgers and sandwiches, like The Pitmaster. This burger is topped is with smoked plum tomatoes, melted cheddar, red onion, and burnt ends. Are you hungry yet?
Prepare Your Appetite for A Memorable Experience
The professionals at Dinosaur Bar-B-Que have mastered their craft over the span of nearly 40 years. Year in, year out, their customers have showered praise on the delicious menu of this Syracuse-based restaurant.
If you'd like to check out their loaded menu, we think today would be a great time to start. They offer something for everyone and we'd love for you to try them out.