What better way to spend Mother's Day than having a nice lunch with mom? Luckily, those living near Syracuse have a few great lunch spots nearby to choose from. Read ahead to learn more about Syracuse's three best lunch spots: Francesca's Pizza & Italian Kitchen, Heid's of Liverpool, and Santangelo's Restaurant!
Francesca's Pizza & Italian Kitchen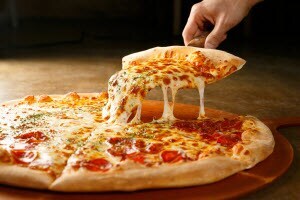 Since the day they opened in the heart of Syracuse's Little Italy, Francesca's Pizza & Italian Kitchen has been serving up fresh, tasty, and traditional Italian favorites. Making the trip to Francesca's will pay off almost as soon as you get in the door when you take in the smell of fresh food and experience incredible Italian hospitality.
Order a traditional Utica tomato pie made with a thick Sicilian crust to split with mom. Or, get a couple of Francesca's Favorites to split and try, such as the grilled chicken parmesan or homemade gnocchi with your choice of homemade sauce.
Heid's of Liverpool
For the last 100+ years, Heid's of Liverpool has made a name for itself as a place where good times with loved ones and even better food collide. This landmark establishment specializes in serving up unique Hofmann dogs that you won't find anywhere else.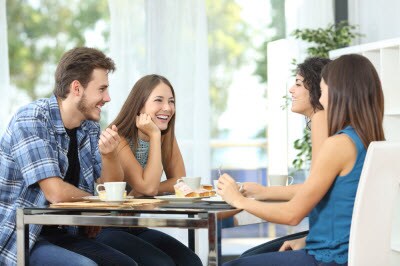 Bring mom into Heidi's for a traditional German-style Frankfurter and do it up with any and all of your favorite toppings. You can also branch out with a beer-battered North Atlantic Sea Dog and a side of fried pickles. Don't forget to leave room for some soft serve ice cream.
Santangelo's Restaurant
At Santangelo's Restaurant, you're part of the family. What began as a small eatery has grown into one of the area's favorite family-owned-and-operated restaurants. When you step in the door, you're enveloped in a welcoming atmosphere and the scent of grandma's spectacular home cooking.
For Mother's Day, Santangelo's is serving dinner all day long - special for the occasion. Start off with their Special Pizza Bread or Calvin's Calamari followed by a plate of Santangelo's homemade pasta. Or, if you're in the mood for something off the grill, you can order a juicy prime burger with a side of kettle chips.
Our team at Bill Rapp Subaru hopes this list helps you find that special place to treat mom for Mother's Day!