Easter is a great time of the year to get the whole family together and make new, lasting memories. This year, you can spend more time with your loved ones and less time cooking in the kitchen with three delicious local places offering Easter brunch.
In this Easter brunch guide, you can learn more about where you can go for brunch this Easter holiday. Read ahead to learn more about Borio's Restaurant, HipStir Café, and The Brewster Inn!
Borio's Restaurant
 Borio's Restaurant is known for more than just its incredible views of the Oneida Lake. This family-owned and -operated restaurant also serves up a variety of delicious plates for all occasions and time of the day.
Their Sunday brunch features all the favorites your family loves. Load up on classics like roasted potatoes, French toast, bacon, and scrambled eggs. You can also branch out and opt for penne pasta and fresh seafood.
HipStir Café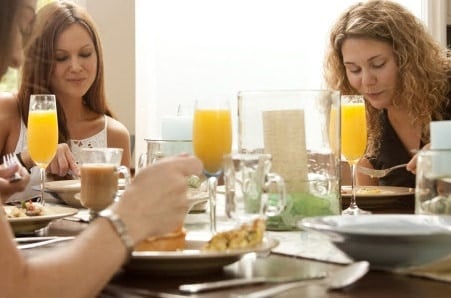 HipStir Café was established by two foodies with a shared passion for food that's equally unique and tasty. This delicious duo strives to revitalize the community through artistically crafted pastries as well as savory lunch favorites with a twist.
Come down to HipStir Café on Easter for a refreshing Seasonal Harvest Salad, a cup of the daily soup special, or a warm, house-made cinnamon bun. Pair any of these plates with a hot cup of coffee any way you like from a standard Americano to a sweet Hot Chocolate.
The Brewster Inn
As a gilded age Standard Oil mansion overlooking the Cazenovia Lake, The Brewster Inn offers brunch goers a stunning view along with its extensive Easter menu. At this scenic home turned restaurant, you can sit down with the family to taste the finer things in life without the gigantic price tag.
Choosing The Brewster Inn as your brunch spot for Easter morning will open doors for you to dine on a buffet of goodies. Load your plate up with Chipotle Maple Sausage, Eggs Benedict, Crème Brûlée French Toast, or a little of everything.
Happy Easter!