As the weather cools and football season arrives, people are filled with autumn cheer. Outside, in a spectacular show, the leaves turn vibrant shades of red, yellow, and orange. Unfortunately, once they begin to fall, they can take over the yard, cover your vehicle, and make it difficult to enjoy the outdoors.
Raking the leaves to recover your yard can be tedious and time-consuming labor, and solving the issue of leaf removal can be rather stressful. Instead of wasting the beautiful fall weather fighting a losing battle against the leaves in your yard, you should consider hiring a local leaf removal service.
We've compiled a list of our favorite leaf removal services for residents in Oneida, Syracuse, and Liverpool. Learn where you can find the best leaf removal services in Utica, NY, and reclaim your yard in time for holiday festivities.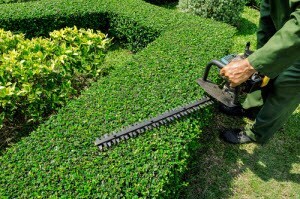 The key to good landscaping is experience and accreditation. As is to be expected, Jay Landscaping is staffed with technicians who have both. They see each client and job as unique, tailoring their work to fit the desired design.
Jay Landscaping has been providing landscaping services to clients in and around the Utica area for over 10 years. Their ultimate goal is to provide you with an outdoor living space that suits your lifestyle. This company is highly recommended for leaf removal services in Utica.
For a landscaping service with a long history of success, there's no better choice than Jay Landscaping.
Since 1977, Parisi Landscaping has attracted new clients with their quality approach, attention to detail, and innovation. Having worked in the business for such a long time, these technicians are more than equipped to handle any of your landscaping issues, and landscaping jobs are executed in a timely manner.
Parisi Landscaping provides services to both residential and commercial customers. They work on both large and small scale jobs, including residential leaf removal, and will be able to handle the unique needs of your Utica yard.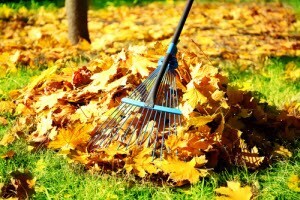 Established in 2004, Stone Age Landscaping is a family-owned and -operated yard service that has strived to set a new, higher standard in the industry. Stone Age Landscaping believes that providing quality service begins with employees who have been properly trained. Their ability to meet customer needs and provide satisfactory results never fails.
The experts at Stone Age Landscaping can satisfactorily handle your leaf removal issues, keeping your yard clear of leaves and other unsightly debris throughout the fall.
Test Drive a Subaru at Bill Rapp Subaru
If you're in the market for a Subaru, stop by Bill Rapp Subaru and let our knowledgeable team put you in the driver's seat of one of our best models. We proudly serve the areas of Oneida, Syracuse, and Liverpool, NY, and can't wait to help you find the right Subaru vehicle for you and your family.
No other local dealership is as committed to you as the team at Bill Rapp Subaru. For more information about our vehicles or our services, contact a representative with our sales team today!