Finding a great Homecare Service is important. You want your ailing or elderly loved one to get the best possible care without having to move into a stuff group home or facility where they don't receive the one-on-one attention that they deserve. However, there a lot of Homecare Services out there, but sifting through the bad ones to find the best ones can be tricky, but we're here to help you out. We've done the research and compiled a list of the best Homecare Services near Syracuse, NY. Each of these organizations are certified and only hire the best caregivers with experience and dedication.
CareGivers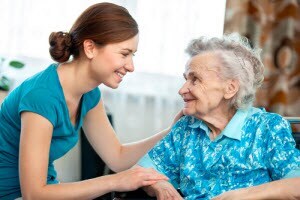 Caregivers has been one of the top names in home health care since 1967. This organization offers around-the-clock attention and assistance to their clients. CareGivers adapts their services to suit any situation with you or your loved one. They offer companionship and housekeeping, as well as personal care, home health services, and even certified RNS and LPNS. This organization strives to help create a caring and nurturing environment for you or your loved one. They'll help develop a personalized plan to create the best possible care giving services that are needed. This organization provides helpful assistance, transportation, and some help around the house. CareGivers accepts payments in the form of Medicare, Medicaide, private insurance, and private pay.
HomeAides of Central New York
Since its humble beginnings in 1966, HomeAides of Central New York has been delivering the highest quality of homecare services to the Syracuse area. The staff of HomAides of CNY is highly trained and supervised by registered nurses and medical professionals. They can work around any schedule, even for 24 hours a day. You can tailor your plan to include a variety of services. Whether you need assistance in grocery shopping, laundry, housekeeping, or simple companionship, HomeAides of CNY can offer that to you or your loved ones. In 2013, this organization affiliated with VNA Homecare to help bring more affordable and readily available home care to their community.
Syracuse Home Care
Syracuse Home Care offers compassionate and consistent care for you or your loved one. This organization understands that seniors value their independence, but sometimes need a helping hand. Syracuse Home Care combines both of these aspects into their services. They tailor a program around their needs and ailments to ensure that they get the highest quality care possible. These caregivers provide a variety of services like transportation, medication reminders, housekeeping, and companionship. They'll take you to doctor's appointments, and even fun activities around the area. You can rest assured knowing that you or your loved ones are in great hands with Syracuse Home Care.
Now that you've seen our list of the best homecare services near Syracuse, it's up to you decide which one is right for your loved one. They'll thank you for providing them with the best possible care while allowing them to keep their independence.