The Best Interior Design and Décor Services near Fayetteville, NY
Do you ever sit at home and wonder how you can make the inside of your house more visually striking and awe inspiring? Interior design can not only help you make the inside of your home look like an artistic masterpiece, but there are also different methods to help optimize your space. To help you find someone that can help you with this project, we're going to provide you with a list of the Best Interior Design and Décor Services near Fayetteville, NY.
Design by Amy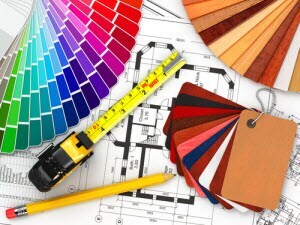 Design by Amy is a company where you only have to know one person's name: Amy. She brings more than 20 years of experience to the table when it comes to designing your home's interior. Whether you're looking for practicality or an inviting atmosphere, Amy can do it. Her job is to not only offer her expertise to you, but to help you narrow down your dream interior so you can see it realized. Amy specializes in room reinvention, window/drapery treatments and design coordination.
Interiors by Marcia Philipp
Interiors by Marcia Philipp is a full-service interior design firm dedicated to helping you create an inviting and pleasing interior. Marcia Philipp has more than 30 years of professional experience under her belt. She specializes in new construction, renovation and remodeling. She helps her clients visualize their dream home or commercial space. Marcia pays attention to detail while getting to know you and your lifestyle. She works to meet your needs and preferences to give you the interior that is perfect for you.
Pretty Neat
Pretty Neat is the brain child of Carrie Luteran. She offers a fresh and modern approach to interior design. She forms a partnership with every client to create a plan for a simple yet practical design that reflects the style of her clients. Carrie is a graduate of Syracuse University's Interior Design Program and she brings her expertise and evolving knowledge to every job she takes. She offers Room Refresh, which involves paint color selection, a floor plan and picking out the right furnishings for your home. The Room Rehab offers you to wipe the slate clean and start fresh.
Teaselwood Design
Teaselwood Design's founder, Charity Buchika, brings more than two decades of experience to her interior design business. She believes that your home should be a perfect reflection of you and your family. Charity offers several packages and services to aid her clients in realizing their dream interior.
She can create a design map if you feel like doing it yourself, or she'll offer you the full service package, which she sees through from beginning to end. She even works with her husband Andy, who is a master timber framer and carpenter. He helps build custom cabinets and tables that give your home a great natural aesthetic.
Now that you're aware of the best interior design and décor services in the Fayetteville, NY, area, you're ready to turn the inside of your home into the interior you've always wanted.