Yoga is beneficial for a variety of reasons. Whether you're interested in maintaining your physical health, your mental health, or getting in touch with your spiritual side, yoga is a great place to begin. Here is a bit of information on some of the top yoga studios near Syracuse, NY.
Om Home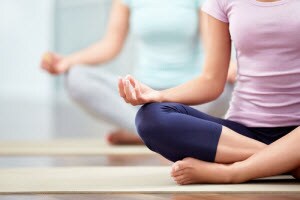 Close your eyes for just a moment. Focus on your breathing. Let everything around you and on your mind fade away. Imagine the floor beneath you warming you from your feet to your hands, all the way into your soul. imagine that when you open your eyes, all you see are beautiful trees in front of you.
Now that you have a taste of what Om Home yoga studio is like, how can you not give it a try? Comfortable class sizes of four to seven individuals allow for affordable classes where everyone gets the one-on-one attention they deserve from the instructor. Each class also has a theme for a certain purpose, such as Gentle Yoga, Power Yoga, Flexibility Yoga, and more.
East Street Yoga
Led by multiple instructors, East Street Yoga has something to offer anyone who's interested, from beginners to more experienced yoga enthusiasts. Individual classes are available with only a $10.00 donation, the proceeds from which go toward the studio and the Society for the Prevention of Cruelty to Animals. Classes include Beginner Yoga, Dharma 1, Vinyasa, Heated Vinyasa, Vinyasa Open, and Power Yoga.
For those of you who want to share yoga with the world, East Street Yoga also offers a Teacher Training Program approved by the Yoga Alliance. Simply request an application from their website.
Mandala Moon Yoga
There's more to Mandala Moon than just a catchy name. A mandala is a circular design that radiates outward from its central core. It is symbolic of our own bodies, or vessels, and our essence that radiates outward, permeating every aspect of our lives. The moon symbolizes our cool, calming, and nurturing nature. The combination of a "Mandala Moon" harnesses these aspects of our nature from our core, and allows them to radiate outward into our daily lives.
Even if this more existential-sided of yoga isn't your thing, the classes offered at Mandala Moon certainly could be. They provide ongoing classes, like Multi-Level Yoga and Restorative Yoga, that don't even require registration. They also offer special series classes, like Yoga for Kids, Intro to Flow Yoga, and a Chair Yoga Series, that you can register for online. Finally, they also host workshops and special events you can attend, some of which are even free.
Tryoga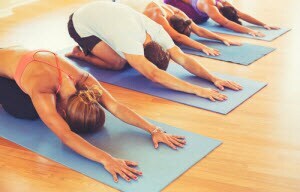 Tryoga emphasizes the personal experience that yoga can be for everyone. Each class is all about you and what you want to achieve from your yoga lessons. It doesn't matter if you're trying yoga simply to humor a friend, to increase your flexibility, or to set aside the physical world and overcome your mental obstacles. All that matters is that you try.
Funky class names like "Get In, Get Out", "Get Bent," and "Half Baked" add a personal, lighthearted flare to a stereotypically somber activity. For all its deep spiritual and meditative qualities, yoga continually recognizes the power in smiling and feeling good.
Visit One of These Top Yoga Studios Near Syracuse, NY in Your New Subaru
Subarus are known for their explorative nature, so what better car to take you to try one of these top yoga studios near Syracuse, NY than a Bill Rapp Subaru? Come in for a test drive today and start your adventure.