Did you know that December 3rd is National Roof Over Your Head Day? This day is meant for people in homes to appreciate what they have — a roof over their head. Others aren't as fortunate, and during the colder seasons, it reminds us that we should be thankful for what we have.
However, sometimes your roof needs a little work for you to fully appreciate it. So whether you're looking to upgrade your insulation, or you require basic roof repairs, we did the work and found some local businesses that you can contact to help you out. Here's our list of the best roofers near East Syracuse, NY.
Angelo's Roofing Company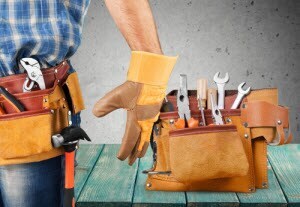 If you're looking for a dedicated team to give your roof an upgrade for style, function, or simply to help raise the value of your home, you should give Angelo's Roofing Company a call. The team at Angelo's specializes in shingles, metal and rubber roofs, custom skylights, and even complete tear offs. This company can also help you with siding and windows. If you're looking to spruce up the interior of your home, you can hire Angelo's Roofing Company because they offer basement services. Make your lower level more visually appealing while keeping it protected from leaks.
The Roofing Guys
The Roofing Guys have been voted at Central New York's #1 Roofing Company, and even earned the Super Service Award from Angie's List in 2015. The Roofing Guys are comprised of highly trained Certified Shingle Master Applicators. The Roofing Guys do it all when it comes to fixing or maintaining your roof. Whether you need a roof repair or a full replacement, the Roofing Guys will give you a fair estimate and they'll exceed your expectations when the job is finally done. They can install new gutters, soffits, sky lights, and even sun tunnels, which can help lower your energy costs and reduce your carbon footprint.
Van Derhoof Roofing Co.
Are you trying to find the overall authority on roofing? You should give Van Derhoof Roofing Co. a call. This company has been providing roofing services to the Syracuse area since 1939. That's 77 years of perfecting the art of roofing. Van Derhoof Roofing Co. offers a variety of different services to both commercial and residential buildings.
Whether you're trying to make your home pop, or you need better insulation to prepare for the colder seasons, Van Derhoof Roofing can do it all. You can get stonework done to your home to give it a more rustic appeal. They'll even fix up your gutters and windows. You can also choose Van Derhoof Roofing to help install solar panels to help cut down on your electricity bill while having an environmentally friendly home. Let Van Derhoof Roofing be the ones to help you.
All of these roofing companies offer a wide variety of different services. Call any of these companies for your quote, so you can get started today on your roof.