Everyone in the central New York area is looking forward to the 2016 Great New York State Fair. This festival brings together people all across the empire state, and a lot of people make the effort to go for the great musical performances all throughout this state fair. To help you plan on the performances you want to see, we'll give you a guide to the music happening during the 2016 Great New York State Fair.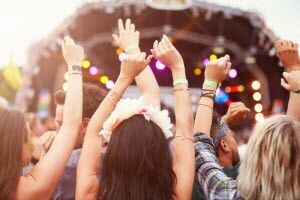 In this guide, we'll list the seven stages that are at the festival. We'll also list the various performances and the dates that they're held. That way, you won't miss your favorite big-name acts. This is your music guide.
Local Artists & Performers
The Regional Artists Variety Stage will feature a diverse lineup of local artists from the greater New York area. This stage will host line and Irish dancers, modern bands and different styles ranging from Polka, Gospel, Country and Folk music. Attendance is free with your fair admission.
The Pan-African Village will be a cultural experience for all fair attendees. You can learn about New York African-American history while enjoying African Music. This area of the festival will also feature African and Caribbean food.
Country falls will love spending time at the Grange Stage. This venue will feature old-country party bands, cloggers and line dancers. The Dairyland Stage will feature performances from local artists while you grab a bite from the wide variety of eateries at this location.
Big Acts at Chevy Court
Chevy Court will host a variety of popular acts. On August 25th, opening night, this stage will feature performances by Big Bad Voodoo Daddy at 2 p.m. and Kesha at 8 p.m. The following day features performances by Braiden Sunshine and Chance Pena, followed by Toto.
On Saturday, August 27th, you can enjoy performances by MAGIC! at 2 p.m., with Dashboard Confessional closing the show with a performance at 8 p.m. Sunday will be a night right out of the 80s, with a daytime performance from Air Supply, with Bruce Hornsby and the Noisemakers at 8 p.m.
An event to look forward to is the famous Beach Boy Brian Wilson. He'll be performing his classic "Pet Sounds" album, celebrating his work's 50th anniversary. Travel back to the early 2000s on August 31st, which will host Macy Gray and Three Days Grace. On September 1st, you can take in performances from Natalie La Rose and Flo Rida.
On Labor Day, the final night of the 2016 Great New York State Fair, Chicago will perform their hits. Their show begins at 6 p.m., and they'll be the final act to play at this incredible festival. All of these performances are free to attend with your state fair admission ticket.
Now that you know the music schedule for the 2016 Great New York State Fair, you're ready to see your favorite acts. Plan your days at the fair and have fun at one of the greatest state fairs in the country.